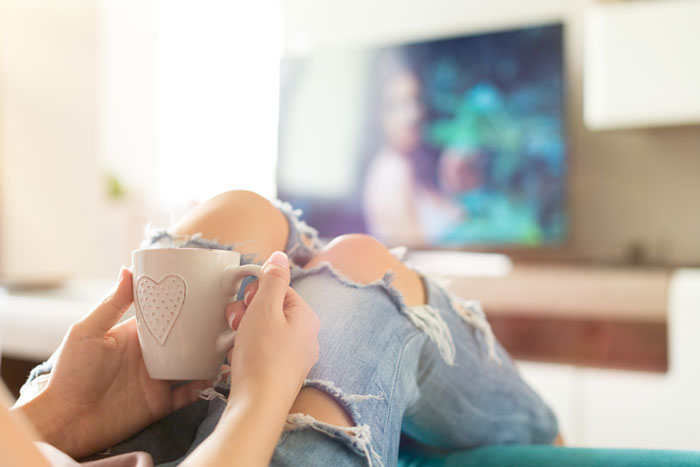 Game of Thrones fans were disappointed, to say the least, when it was announced that the final season will premiere in 2019 — and it's only six episodes. While this might not be the news we wanted (or needed), this means that there's an entire year to watch other shows that may have slipped through the cracks.
So get your binge on with one of these five shows ranging from futuristic thrillers to historical fiction.
Outlander (Starz)
In the mood for a hot Scottish man fighting in war whilst wearing a kilt? With three seasons to binge-watch, the show features locations ranging from Paris to Boston, making it hard to not love Outlander (aka the most addicting show ever). History, time travel, lots of sexy love scenes, and a couple to root for — what more could you ask for?
---
The Affair (Showtime)
If you want to stay in the current century, give this show a shot. There's plenty of drama (just look at the title), a lot of plot twists, and a unique storytelling format that holds your attention. Escape your own mundane world and get swept up in this riveting story. You have plenty of time until June 17, which is when season four airs.
---
Altered Carbon (Netflix)
This Netflix original premiers February 2 and takes place in the future. It promises plenty of adventure and a mystery that'll leave you determined to solve. If you like sci-fi and thrillers with tons of layers, this is the series for you.
---
Reign (The CW & Netflix)
If you're into royals, this show is worth your while. It follows the life of Mary, Queen of Scots and her life in France with a conniving cousin (Queen Elizabeth) across the pond, an insane mother-in-law, and so many suitors it's hard to keep track. You'll whiz through these four seasons in no time, we promise.
---
The Handmaid's Tale (Hulu)
If you're looking for an award-winning show that takes place in a dystopian world, look no further. This show made so much noise last year that a second season is currently in the works. Grab the popcorn and get ready to watch all 11 episodes in one sitting.
xx, The FabFitFun Team