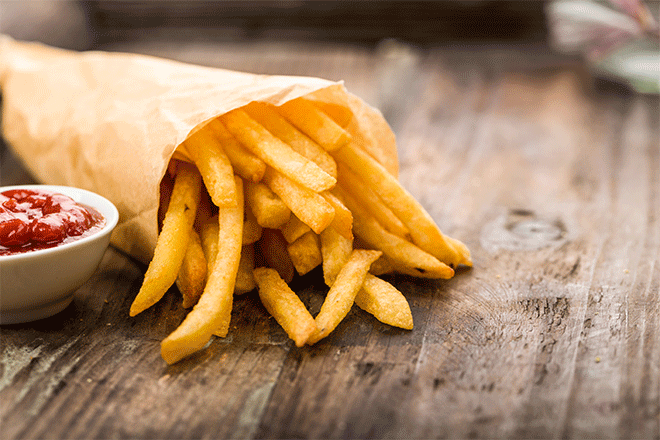 French fries are almost everyone's guilty pleasure. How can it not be? They're deliciously salty, perfectly crispy, and pair great as a side to almost any dish! But we call them our guilty pleasure for a reason. French fries are unhealthy, especially if you indulge too much.
So the next time you're craving a big plate of golden potatoes, try out some of our favorite and healthier alternatives below.
Paprika Parsnip Fries
Not only do these fries look like potatoes, but they also they taste like them too! While they're a bit sweeter than your average french fry, we're ub-sessed with them regardless! Bonus — parsnips are high in fiber and contain loads of other good-for-you nutrients.
---
Crispy Healthy Baked Zucchini Fries
Zucchini noodles came first to take away the carbs from your pasta. And now, you can turn these little green things into delicious french fries. A plate of these bad boys only have a whopping 35 calories per serving. Um, thirds? Yes, please!
---
Jicama Fries
Jicama is one of those veggies that's fun to say and even more fun to eat! They can bake into a mean plate of fries. While they have a different texture than your classic french fries, they're just as addictive in taste.
---
Carrot French Fries
Carrot fries look kind of like sweet potato fries but they're a lot healthier. Try these babies with some BBQ sauce for a healthy snack or as side dish which will taste like an indulgence without any guilt!
---
Baked Plantain Fries
If you've tried plantain chips, you should know that plantain fries are just as delicious. They're packed with vitamins and taste a bit like tater tots.
xx, The FabFitFun Team