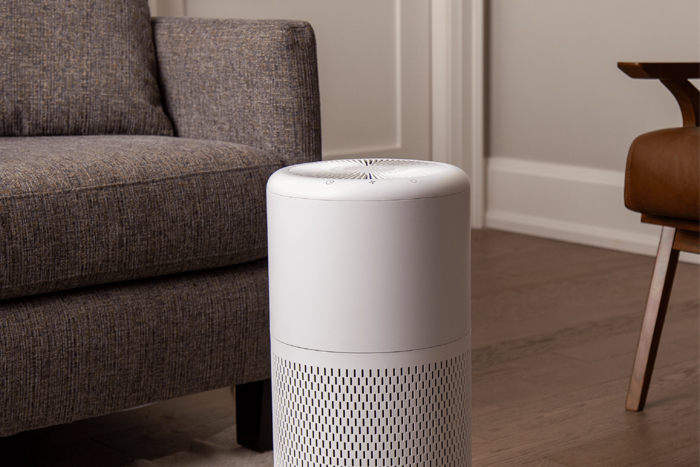 Feature Image by NOMA
When it comes to creating and living your best home life, finding the prettiest decor, most comfortable furniture, and most inviting scents often top the list. But what about the most important thing of all — the very air that you breathe?
Over the past couple of years (and especially over the past six months) you've likely noticed air purifiers popping up left and right on your social media feeds. When you have a purifier in your home — especially one equipped with a HEPA filter — you can be confident in the quality of the air you surround yourself with. While that might not seem like some major deal, remember: Air is comprised of particulate, and when that particulate is harmful, it can wreak havoc on your airways and health as a whole. In other words, air purifiers can be, quite literally, lifechanging.
All this is to say, if you don't have an air purifier in your home, now's the time to consider adding one to your surroundings. To help you make up your mind, ahead you'll find eight fan-favorite air purifiers you simply can't go wrong with. Take your pick!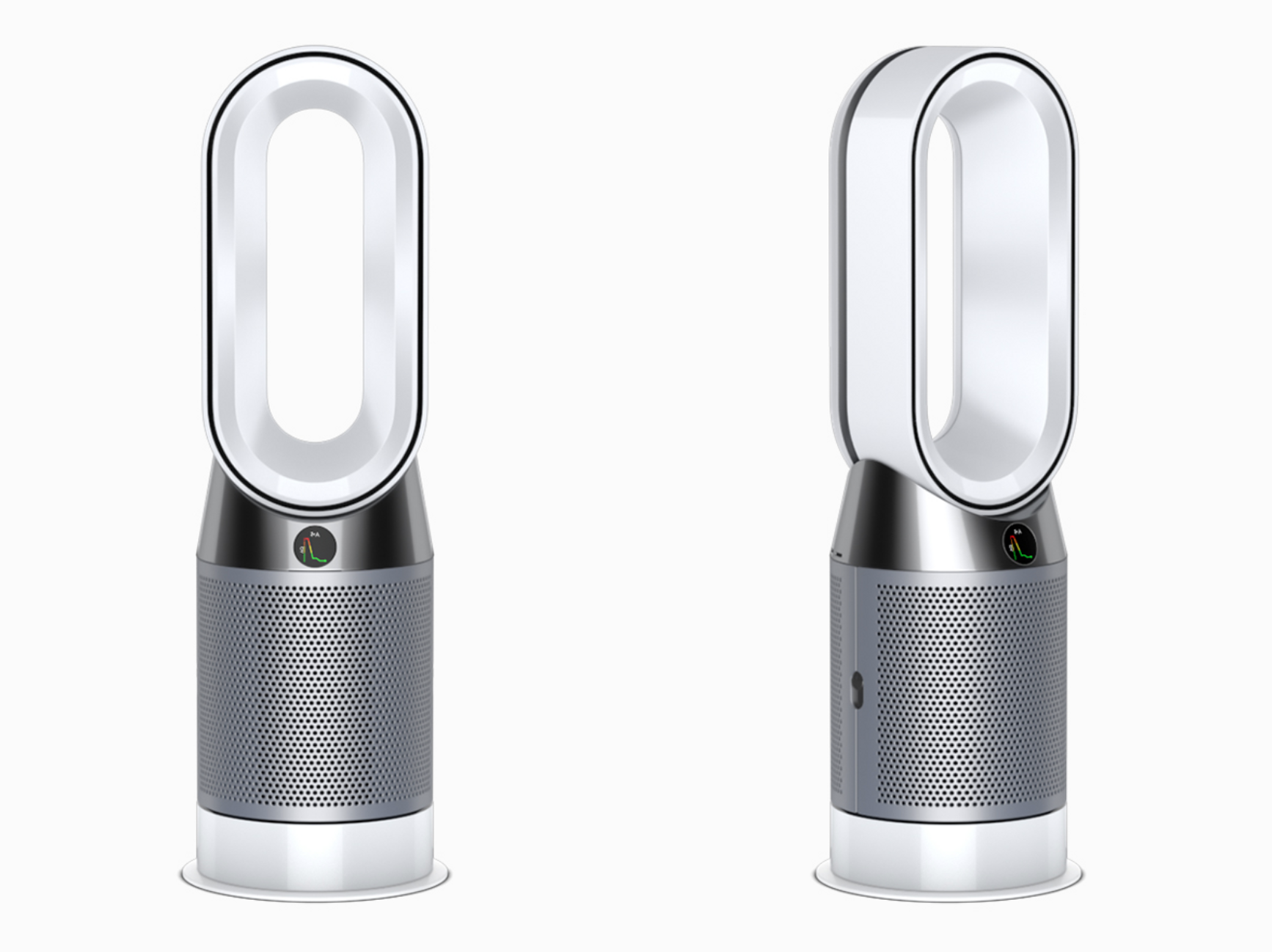 Available in five colors, this air purifier not only monitors and cleans the air, but it also works as a high-powered, ultra-quiet fan and heater too. You can even set it to swivel to address all angles of the room.
---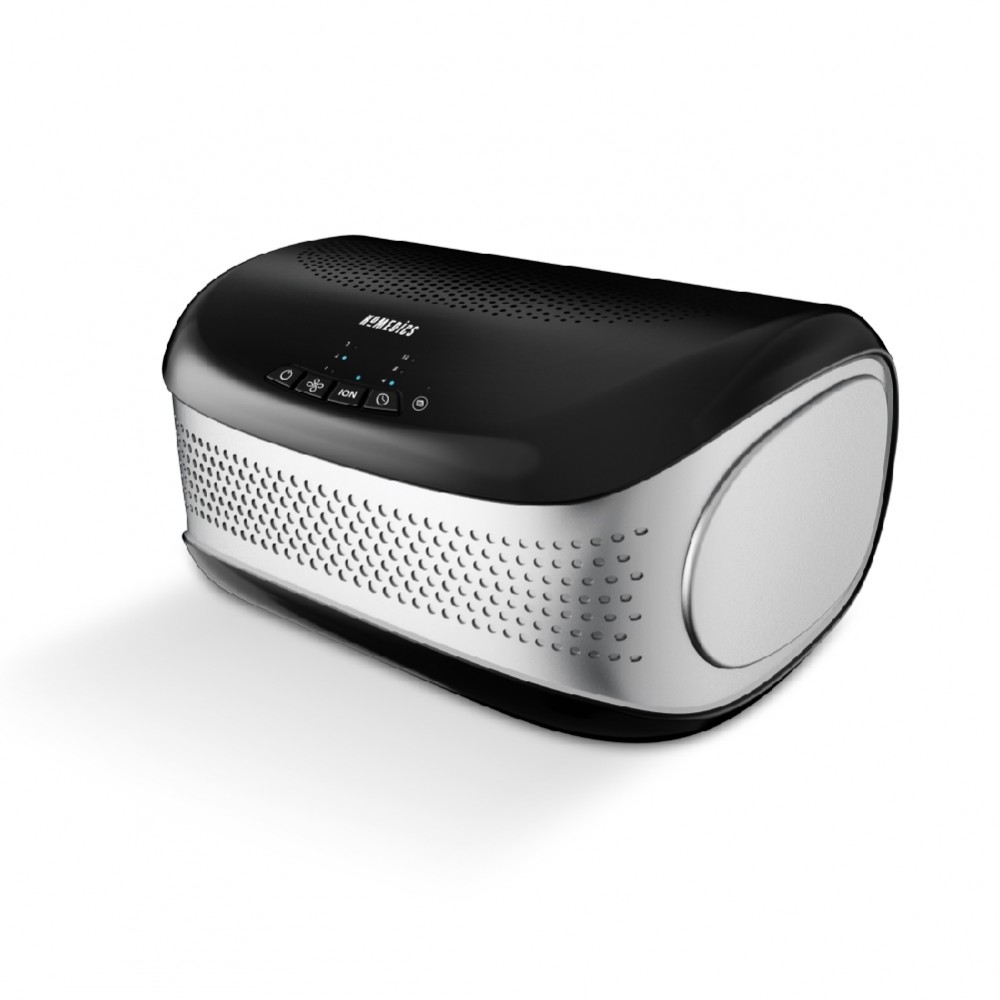 Whether you're looking to purify a small space, or simply wish to focus the purifying efforts on your home office space, this desktop air purifier will come in handy. It's designed to capture up to 99% of airborne contaminants as small as two microns, making it an effective air cleaner you'll be glad to have in your home.
---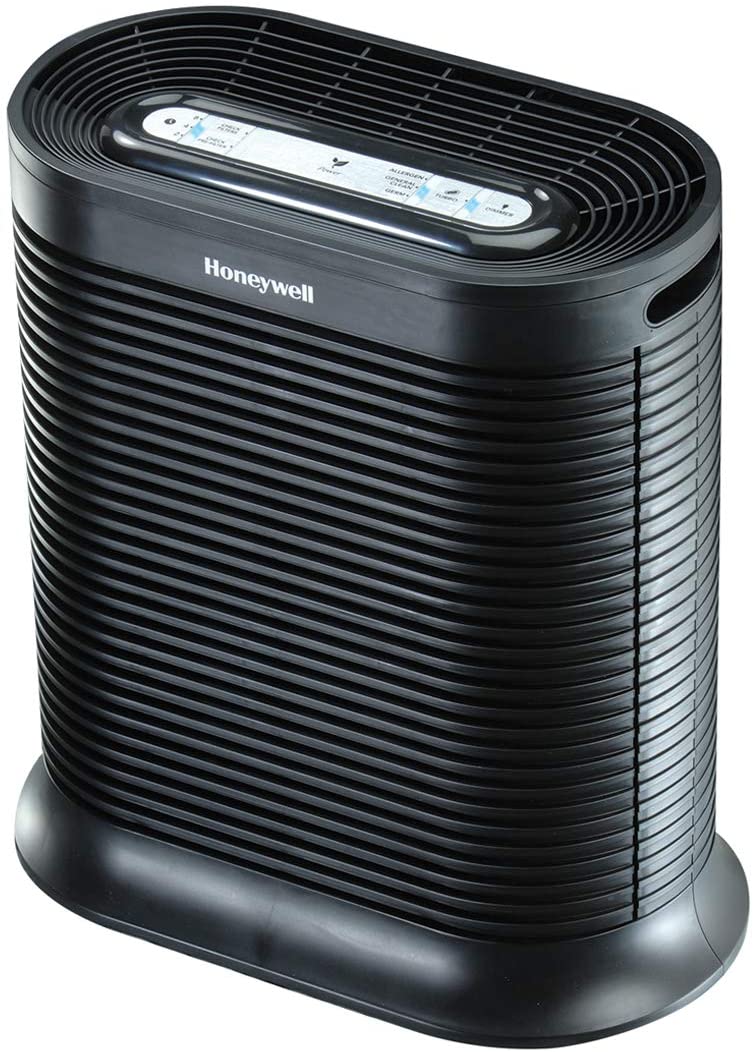 Designed to effectively and quietly clean the air, this purifier removes 99.97% of airborne particles as small as 0.3 microns when in use. The longer you use it, the more you'll notice how it changes not only the feel of the air in your home but the smell too.
---

Unlike other purifiers that use air filters to remove allergens and bacteria from the air, the betterair Biotica800 pumps environmentally-friendly probiotics (read: healthy bacteria) into the air to steal the food from the damaging bacteria, on surfaces, in linens, and so on. The result? The bad bacteria have nothing to thrive on, it dies off, and the probiotics effectively cleanse the air. Scientific and oh-so-interesting.
---
This sleek-looking air purifier will clean your air and create an eye-catching style element in any home. Best of all, it's designed to clean larger spaces — as big as 600 square feet.
---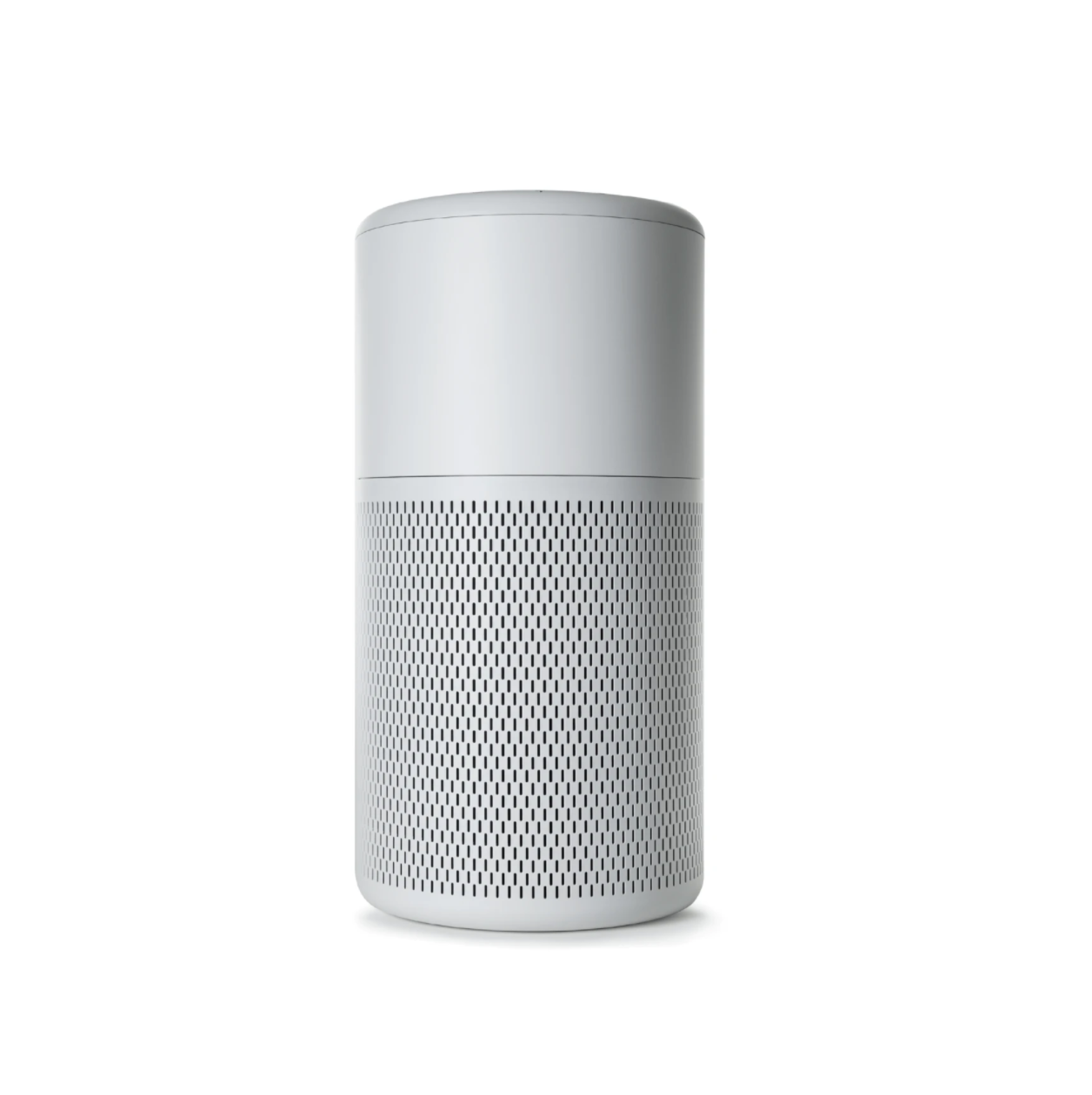 Designed to thrive in rooms up to 200 square feet, this small air purifier remove allergens, pet dander, odors, and more from the air—promising a fresh smelling and feeling room each and every day it's in use.
---
As long as your purifier has a HEPA filter, you can have faith in its abilities. But, since many purifiers have HEPA filters these days, that means you can look for other factors to make a purifier worth purchasing — namely, how it looks. If you're into art, this Starry Night design will be reason enough to consider this purifier over others.
---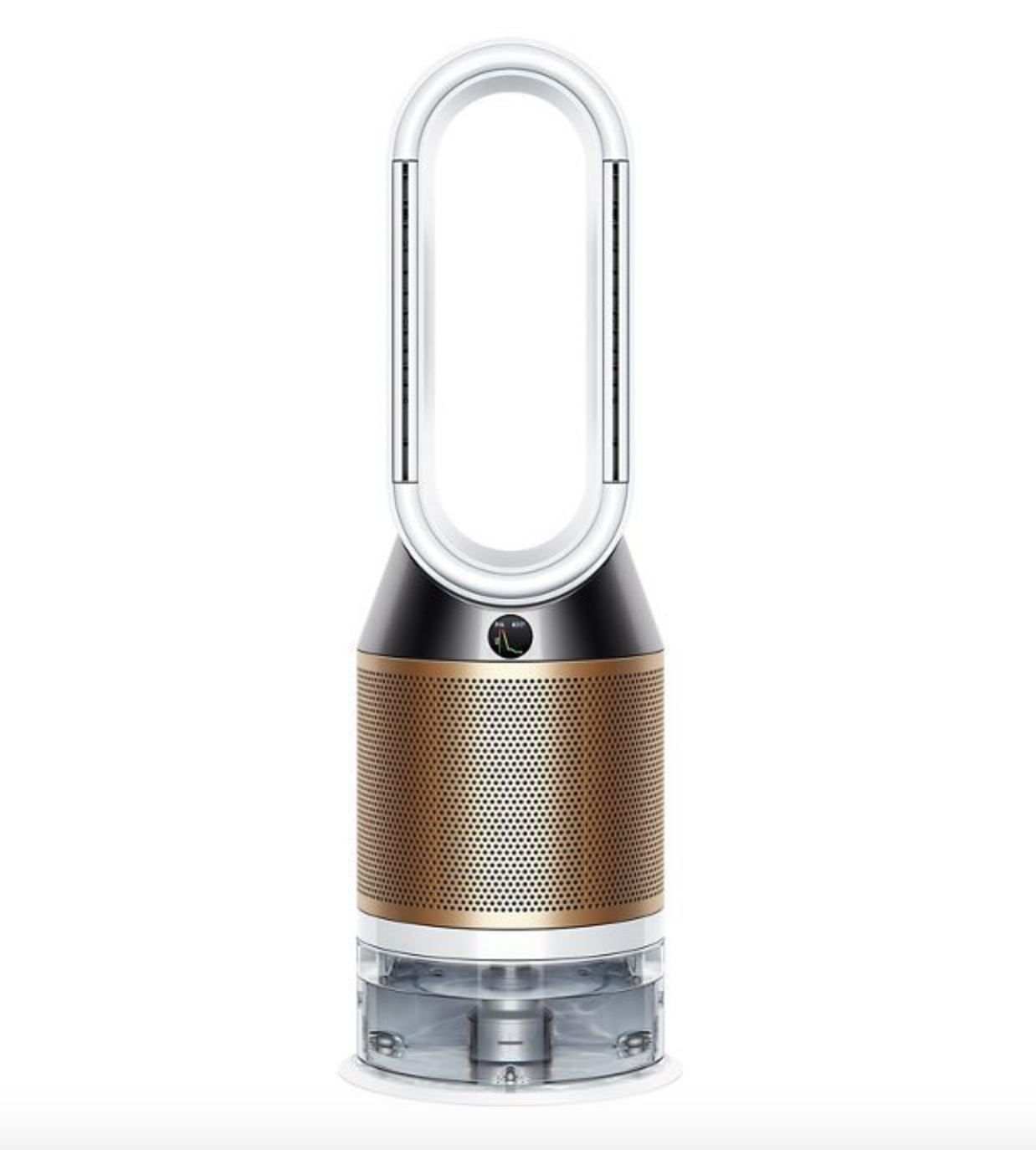 When it comes to air quality, the level of moisture in the air matters — a lot. While loads of moisture in the air can cause mold, regulating how much there is ensures that your environment never becomes super drying, which can be bad for your skin and lungs. Fortunately, Dyson gets that and debuted their air purifier that doubles as a humidifier. Mind-blown.
xx, The FabFitFun Team