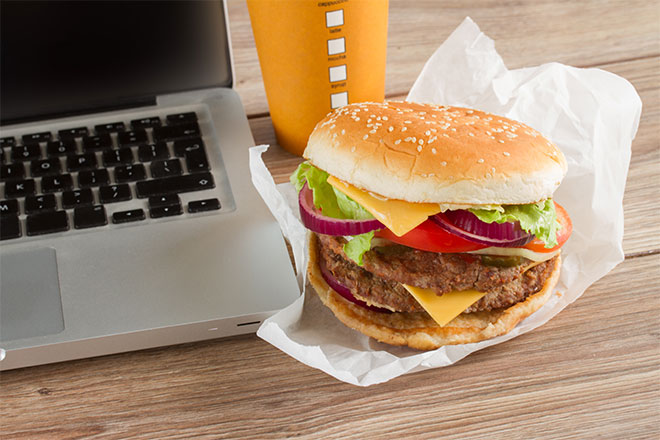 Cravings — you can't live with them, but you also can't live without them. When it's "that time of the month," sometimes there's nothing that can stop you from downing chocolate. Hey, we've all been there. But next time you have a strong craving, try these tips to satisfy them while still staying healthy:
When you're craving something salty avoid the bag of greasy chips and opt for a handful of nuts or a slice of cheese instead.
When you're craving something sweet avoid the candy and opt for a handful of blueberries or some other fruit with natural sugar. If your chocolate craving is simply unstoppable, nibble on a bite-sized piece of dark chocolate.
When you're just looking for a snack… any snack… drink at least eight ounces of water. Sometimes we have cravings out of boredom and not because we're actually hungry. Drinking water can help to give you that "full" feeling until your craving subsides.
After you've energized with a healthy snack, check out theworkoutgirl.com for workouts you can do anywhere.
xoxo, Workout Girl
For the latest and greatest info on workouts, be sure to check out TheWorkoutGirl.com!
---
This story was written by a fab member of our Ambassador Network.