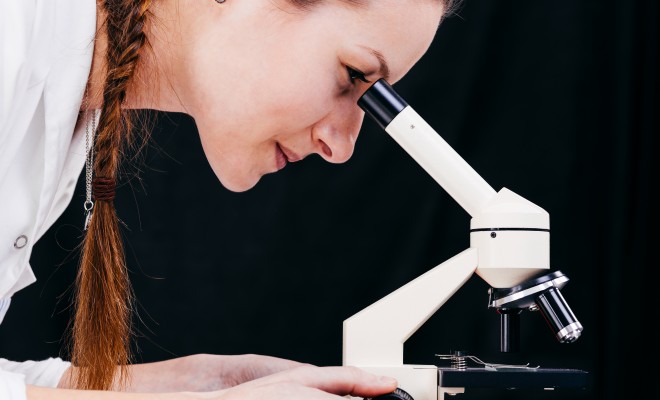 According to the U.S. Bureau of Labor Statistics, women make up 47 percent of the total U.S. workforce, but much less so when it comes to science, technology, engineering, and mathematics (or STEM) occupations.
In 2015, women comprised a mere 39 percent of chemists and material scientists, 28 percent of environmental scientists and geoscientists, 16 percent of chemical engineers and just 12 percent of civil engineers…but where are all our ladies at?
Many blame the lack of women in STEM to the lack of female role models in the industry. Another huge factor that's been noted, is confidence and the belief that women can succeed in the math and sciences. Studies show that women engineering students perform just as well as their male counterparts, but are more likely to change majors because they don't believe that their skills are good enough.
Whatever the reason is behind the shortage of women in STEM, it's time to shake things up a bit. If you're in need of a little push from some powerhouse women in STEM, these boss ladies are here to show you what's up. They're breaking gender stereotypes and proving that women are just as capable as men…you go, girls!
Joanna Geraghty
Joanna Geraghty is executive vice president for customer experience at JetBlue and president of the JetBlue Foundation. Geraghty explained to Fortune that some of the critical job responsibilities of JetBlue require STEM, including aircraft flight, repair, and routing. In her job title, she is responsible for airports, customer support (i.e. reservations), and in-flight service. She stands as the only woman alongside a board of men…killin' it!
Jocelyn Goldfein
Goldfein has worn a number of hats in the STEM industry. She is the former director of engineering at Facebook, has spent seven years as an engineering leader at VMware, and even interned for Netscape. She is currently a technology investor and an executive partner of Zetta Venture Partners, which backs software companies powered by artificial intelligence.
Ginni Rometty
In college, Rometty studied computer science and electrical engineering, which led to her successful 35-year career with IBM. In her four years as CEO, chairman, and president of IBM, she has led the company's spending programs for data-analysis software and skills, cloud computing, and IBM's Watson artificial intelligence technology. Under her watch, the company has sold businesses that garnered billions in sales. She is the first woman to lead the company and ranks at 61 for Forbe's list of the World's Most Powerful People (#girlpower, anyone?).
Tracey Massey
President of Mars Chocolate North America, Massey attributes her professional success to her STEM degree. Having grown up with brothers and always being active in sports added to her drive to be treated like "one of the boys." Her more than 25-year career at Mars started in 1990 as an industrial engineer shift manager. Since then, she has worn the hat of finance director, plant director, financial controller, and CFO. In 2014, this boss lady was named president of Mars Chocolate North America. Talk about busting through the glass ceiling!
Marry Barra
Barra is kind of a big deal as she's the first female auto-industry CEO. As the CEO and chairman of General Motors, she steered GM through the 2014 ignition switch crisis, made the tough decision to end operations in Russia, and invested in the ride-sharing company, Lyft. Not only that, she was named Fortune's most powerful woman two years in a row!
xx, The FabFitFun Team