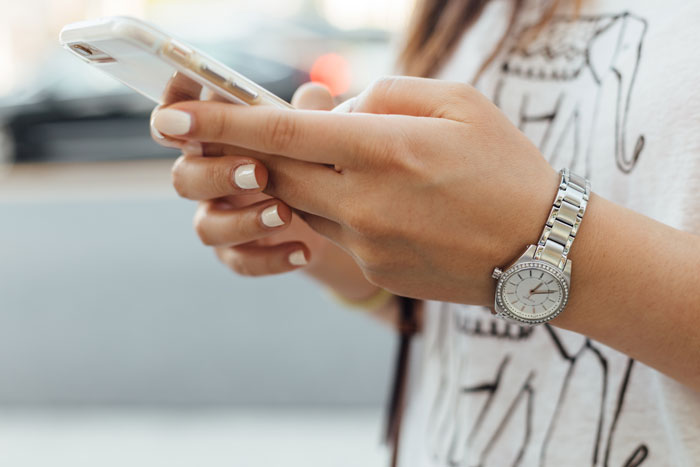 Feature Image by Paul Hanaoka
Juggling work and play isn't always easy, so if you need help streamlining your daily responsibilities and to-do lists, look no further than your phone. There are tons of apps that can help make your life as simple as 1-2-3. Check out our top 10 apps to download below.
Wunderlist
Getting stuff done is so easy with this life-saving app. Whether you're party planning, grocery shopping, or managing work projects, Wunderlist helps you conquer both your personal and professional responsibilities with reminder alerts and the option to assign and categorize tasks.
Venmo
Splitting the tab and paying bills just got a lot easier with Venmo. This app allows you to easily track who you're paying and who is paying you. Forgot cash? Need to split the bill? No problem. Venmo is your very own mobile checkbook.
Fit Notes
With spring in full bloom, those New Year's fitness goals you made may be far off in the distance. Get back on track with Fit Notes, a handy app that tracks your workouts and creates routines based on your progress.
Keeper
This app allows you to securely store your usernames and passwords for all of your accounts. As the leading password management system for individuals and businesses, Keeper stops hackers in their tracks. It also takes out the mental exercise of trying to remember all those passwords (you'll never forget a password again!).
Hootsuite
Hootsuite streamlines the social media posting process by scheduling posts and posting for you (with Instagram as an exception). It also analyzes your follower data and makes suggestions for when to post for the highest engagement.
Google Now
Google Now is your virtual personal assistant. This app predicts what information you'll need before you even ask and adapts to your online behavior. The app also integrates all of your Google apps including calendars, notes, and more. From the score from last night's big game to the traffic jam on your route, this app keeps track of all the little details to make life easier.
Clara
Take the guesswork out of scheduling meetings with Clara. This app cuts the back-and-forth emails and coordinates your schedule with other people's schedules to set meetings. All you have to do is add Clara on an email to set up a meeting with someone, and the email app does the legwork for you.
Pocket
Scrolling on your web browser on your phone can lead to some great finds and reads. Pocket allows you to save or "pocket" articles, pictures, videos, and web pages so you can view them offline later — never lose a recipe idea or article about the latest beauty launch again!
TripIt
This travel planning app will make your next vacation headache-free. From itineraries to hotel bookings and boarding passes, the Android and Apple-friendly app will organize your travel plans in one place.
Evernote
If you want to dominate your to-do list, then Evernote is the app for you. This organization app works great for businesses and teams by tracking tasks, simple notes, research, online articles, photos, and drawings. It allows companies to organize processes, collaborate with contractors and clients, and manage business systems.
xx, The FabFitFun Team