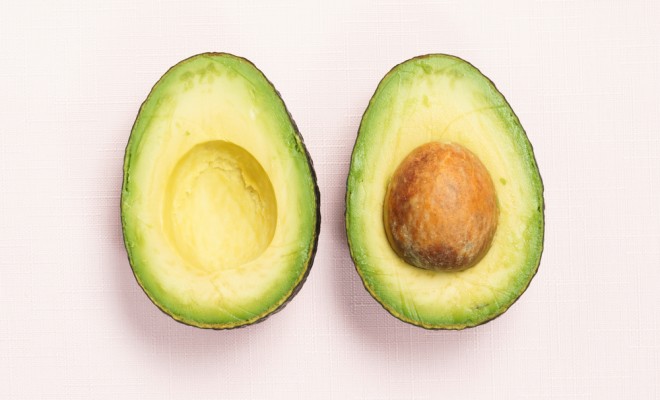 It's the most wonderful time of the year. With countless egg nog-filled holiday parties, work shenanigans, and family gatherings, what's not to love? Except, of course, the aftermath. We've all witnessed what a few festive cocktails can do to our beloved skin. (Over exaggerated lines and dark circles aren't exactly how we hoped to start 2017.)
To ensure our skin is glowing all season long, we tapped Dr. Yelena Yerestsky, a doctor of medical aesthetics, for some serious skin care secrets. Check out the tips below to combat hungover skin, hydrate on-the-go, and much more.
The Quickest Way to De-Puff Eyes
Ice! It's so simple and is the best thing you can do to treat puffy eyes if you are in a rush. Take an ice cube and go around the eye in a circular motion — it acts as an anti-inflammatory. Continue this until the ice melts. For an extra boost, boil chamomile tea, and freeze it in an ice cube tray. Insider tip: If you have time, do some sort of aerobic exercise for 15 minutes (cardio, dance, etc.). It will help move the fluid around the eye area. Follow up with ice and you'll be good to go.
---
Foods That Guarantee Glowing Skin
Best foods for glowing skin? Dark green veggies and some source of healthy fats like salmon and avocados! And always stay hydrated by drinking plenty of water, especially if you're going to be drinking alcohol. Insider tip: Try your best to stay away from salt, dairy, and that extra glass of champagne.
---
On-the-Go Beauty
It depends on where you're traveling to, but you should carry a spring water spray to hydrate your skin when you're in flight. We love to use Avene Thermal Water spray. If you don't have water spray, take a hydrating toner and with clean hands, pat some on your face for an instsant refresh.  Insider tip: In a cold climate, use a scrub, cleanser, moisturizer, and eye cream. A hot climate will provide hydration for your skin and might make you oilier, so you want to make sure you carry an antiseptic toner and oil free makeup. In a desert climate, hydration is essential. You'll want to carry a scrub and hydrating mask.
---
Hangover Beauty Fixes
Advil helps with reducing inflammation and redness (it also helps with headaches), and use an exfoliating scrub after a late night out. Our skin is dehydrated after a night of drinking, so using a moisturizing mask or applying a thick cream on your face will help hydrate the face. You can even apply Aquaphor under your eyes. Insider tip: vitamin C is a great hangover cure (drink orange juice or eat an orange). Cortisone 10 is also great – but as with anything else, never overuse.
xx, The FabFitFun Team