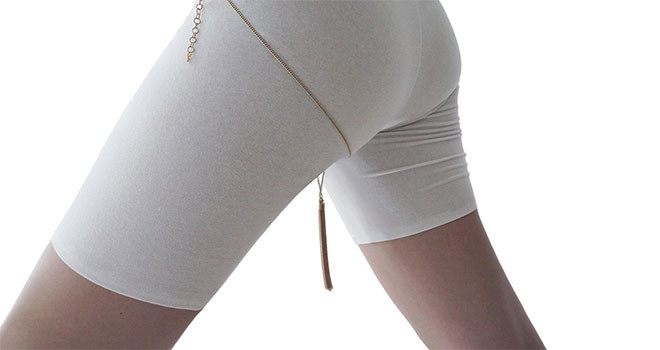 We can all breathe a collective sigh of relief for humanity, because thigh gap jewelry is not real.
When you go to TGap Jewellery's website, you'll see a collection of jewelry meant to accent the ever so coveted space between your legs. If you happen to make it all the way to checkout, you'll see that TGap is actually a fictional site (thank god) created to highlight the unrealistic beauty standards that society sets.
The site designer Soo Kyung Bae hopes that TGap will spark a conversation about the way media dictates unhealthy body image ideals.
What do you think of the thigh gap and thigh gap jewelry? Let us know in the comments below!
xx, The FabFitFun Team