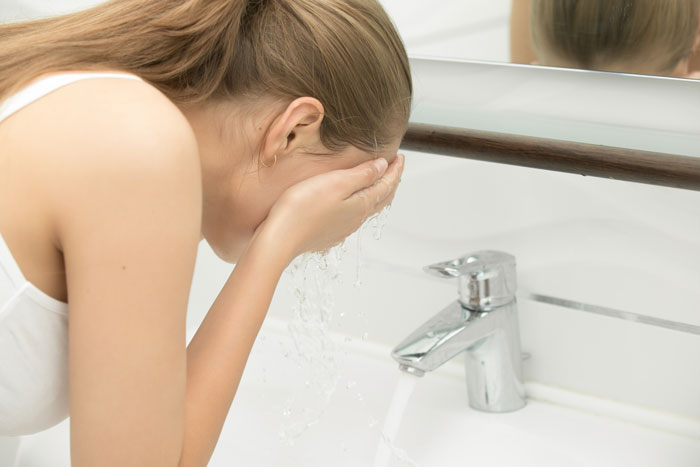 If you don't regularly exfoliate your face, you should start incorporating this crucial step into your skin care routine. Why? It rejuvenates the skin, makes it oh-so-smooth, and works long-term wonders on every skin type. But, turns out, you can exfoliate incorrectly.
Check out three common mistakes to avoid when exfoliating.
You're exfoliating too often (or not enough)
It's just as easy to over-exfoliate as it is to not exfoliate enough. So how often should you exfoliate? It actually depends on your skin type. According to Women's Health, anyone with sensitive skin should exfoliate once or twice a week, tops. If you have normal to combination skin, three times a week will do, and if you have oily skin, your skin can take up to five times a week. When in doubt, scrub less frequently and allow your skin time to turn over cells naturally.
You're scrubbing too hard
If you thought the harder you scrubbed, the more effective it was, you thought wrong. Exfoliate in gentle, circular motions rather than scrubbing up and down. Additionally, always rinse with cool or lukewarm water (hot water can dry out the skin!).
You aren't following up properly
After exfoliating, your pores are squeaky clean and skin is in its prime condition to absorb all of your favorite skin care products. So make sure to follow up with your everyday skin care routine. If you exfoliate in the morning, be sure to apply sunscreen as exfoliation removes your skin's outermost layers, meaning it'll be extra sensitive to the sun.
xx, The FabFitFun Team