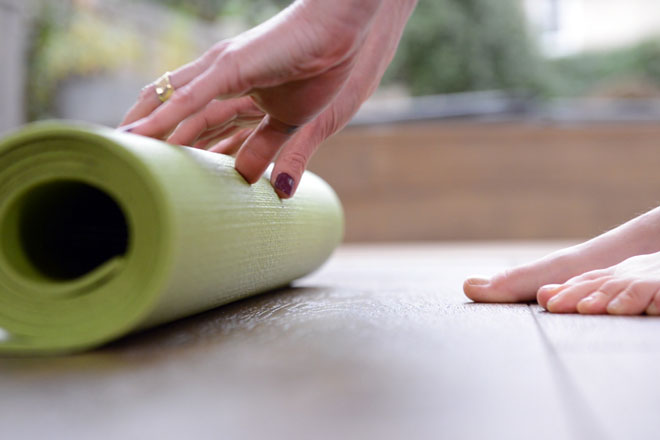 A workout move is only as effective as how you execute it — and when you don't have time to make it to a workout class, it can be difficult to determine whether or not you have the right form.
Thanks to Yoopod.com, you can bring the instruction and quality of a workout class straight to your living room with their step-by-step routines. They believe in putting professionalism and openness at the front of everything they do, making your learning experience as clear and as easy as possible. Plus, you'll always be taught by first class professionals, ensuring you're getting top-notch guidance.
So if you just can't find the time to make it to a workout class, you're in luck because you can stream Yoopod.com videos on FabFitFunTV now. You'll find a medley of routines from "Perfect Your Pilates Form" to "Pilates With a Pro," so there's a workout for every fitness level.
Here are three reasons why you'll love Yoopod.com's at-home pilates workouts:
Increase flexibility and strength
The best part about pilates is its ability to build long, lean muscles as opposed to short, bulky ones. And since you're elongating and strengthening your muscles, your body will be less prone to injuries.
Alleviate back discomfort
If you have a bad back, you'll be pleased to know that pilates can actually help ease some of the discomfort. Since pilates is all about developing a strong core, your body will be able to better support your back.
Boost body awareness
There aren't very many workouts that help you get to know your body quite the way pilates does. Understanding your body and knowing the correct form will not only help you get more out of your workout, but it will also help you maintain proper posture when you're sitting at your computer or standing.
xx, The FabFitFun Team