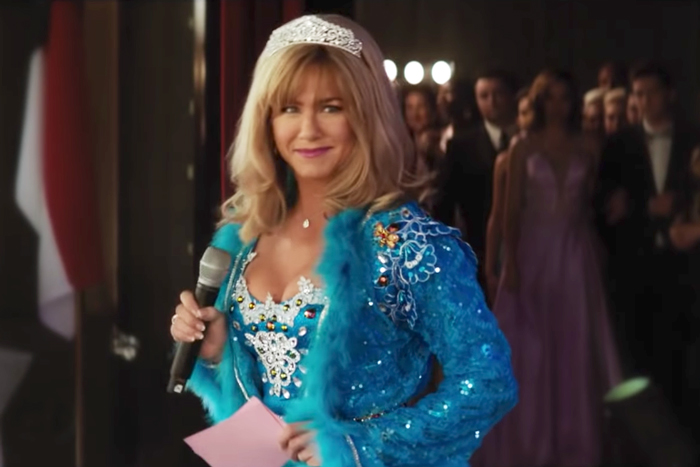 There's no better time to "Netflix and chill" than in the last days of winter. And since March is Women's History Month, we're highlighting some of our favorite films with strong female leads.
From a documentary chronicling Lady Gaga's battle with anxiety and fibromyalgia to the 2003 classic Mona Lisa Smile, get ready to laugh, cry, and be inspired by the films below.
Juanita
Alfre Woodard shines in Juanita as a mother of three adult children, desperately looking for a fresh start. She takes an impromptu road trip where she finds healing and a new sense of self.
---
Period. End of Sentence.
Set in rural India, Period. End of Sentence. is a poignant documentary about how the lack of feminine hygiene care products can affect girls' education and freedom. So what do these women do? They fight the stigma surrounding menstruation and begin manufacturing low-cost sanitary pads.
---
Nappily Ever After
A story of self-discovery, self-love, and independence, Nappily Ever After tells one woman's story of liberation from the thing that defines her the most, her hair. Sanaa Lathan plays Violet, a successful, independent woman who finds her life crumbling under the pressure to be perfect. It's a heartwarming celebration of femininity and a woman's search for self outside of her physical appearance.
---
Firebrand
You'll need subtitles for this Netflix original, but it's totally worth it. Firebrand follows the story of an Indian lawyer who fights for her female clients in difficult divorce cases while she wrestles with her own demons of being sexually assaulted in a previous marriage. Watch the inspiring story unfold as one woman fights for other women, and, in the process, gains her own voice to no longer suffer in silence.
---
Feminists: What Were They Thinking?
This new Netflix documentary shows the progression of feminism from the 1970s to the present day. The film explores photos of Cynthia Macadams and offers thoughtful commentary from activists, actresses, and thought leaders about the need for change.
---
Gaga: Five Foot Two
If you can't get enough of Lady Gaga after all of her wins this award season, then Netflix has the perfect treat. Follow her raw and inspiring journey as she prepares to release a new album and perform at the Super Bowl halftime show – all while battling anxiety and fibromyalgia.
---
Mona Lisa Smile
With a cast of A-listers including Julia Roberts, Kirsten Dunst, and Julia Stiles, Mona Lisa Smile is a must-watch film about young women in the 1950s who define success as getting married. But when an unconventional, free-spirited professor steps in, the status quo of womanhood is challenged.
---
Dumplin'
Willowdean Dickson (aka Dumplin') enters a pageant to protest the typical standards of beauty. In the process, she figures out what's important to her and the type of woman she wants to be. This movie is sure to make you laugh and feel beautiful in your own skin.
---
Julie & Julia
Get ready for laughter and tons of delicious food! Julie Powell (played by Amy Adams) is hoping to take the reigns of her life and spice it up by cooking all of Julia Child's 524 recipes. The story of self-discovery will leave you inspired and perhaps interested in dusting off your apron.
---
The Guernsey Literary and Potato Peel Pie Society
London-based writer Julie Ashton leaves her home to start writing about things that matter to her. When she lands upon the island of Guernsey, she meets a group of locals in a book club amidst the World War II German occupation. She not only finds a story she can write about, but she also finds love and courage to use her voice and make a difference.
Ready to feel even more inspired? You'll want to support these 14 female-owned companies.
xx, The FabFitFun Team