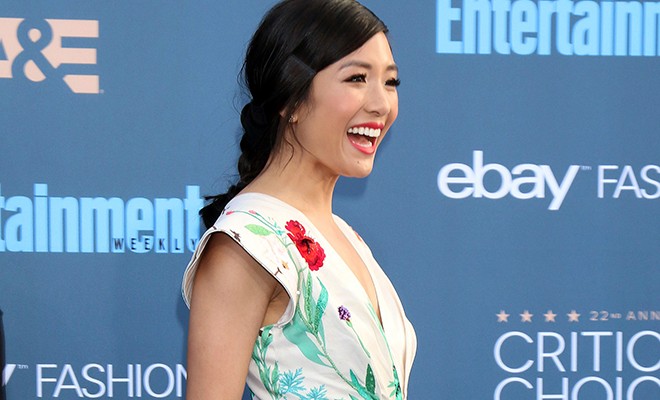 2017 is here! With all the sparkle and promise of a new start, now is the perfect time to realign your dreams with your plans.
And these 10 ladies' stories will inspire you to take life by the reigns this year and to be your best self – for you and all those around you. Now…who run the world? Girls!
Marie Forleo
Forleo is an entrepreneur, writer, and philanthropist who will teach you "how to get anything you want." She addresses struggles that all creatives run into on MarieTV with actionable advice, her goofy sense of humor, and most importantly, the feeling that someone else out there gets you.
---
Jillian Mercado
Mercado went from being bullied for her disability (spastic muscular dystrophy) to becoming one of the leading figures in the modeling industry. "I turned my weakness into my strength."
---
Luvvie Ajayi
Technology, comedy, and activism?Ajayi's unique concoction of passions and strengths makes her contribution to the world just as special. Her blog and subsequent book I'm Juding You: The Do-Better Manual quickly became a New York Times best-seller. She's dope in whatever context and will push you to "do better."
---
Constance Wu
Most widely known for her role as the uptight (but lovable) mom in ABC's Fresh Off the Boat, Wu uses her voice to speak up about political issues – such as the recent election and racism in Hollywood. She encourages her followers to exercise their voice, as well.
---
Nadia Murad
Nadia was kidnapped and held in slavery by members of ISIS in 2014. Miraculously, she escaped – and made it her life mission to free other women from the horrific nightmare that she experienced. As Goodwill Ambassador for the Dignity of Survivors of Human Trafficking of the United Nations and with the help of Yazda: Global Yazidi Organization, she fights for the lives of all victims in conflict zones.
---
Kris Carr
This cancer "thriver" and wellness advocate shares her extraordinary life through blogs, videos, and New York Times best-selling books – Crazy Sexy Cancer, Crazy Sexy Diet, and Crazy Sexy You. The way she turns adversity into fuel is just…crazy sexy.
---
Fu Yuanhui
Olympic swimmer Fu Yuanhui stole our hearts in 2016. This adorable 20-year-old quickly became an internet sensation when her reaction to her own placing at the Rio Olympics went viral. She reminds us not to take ourselves too seriously, in whatever circumstance.
---
Issa Rae
Content creator extraordinaire, Issa Rae is a YouTuber, author, and actress starring in her own HBO Comedy show, Insecure. Despite the several spotlights on her, she stays true to her unique personality and relatable humor.
---
Alaina Percival
Alaina is the CEO of Women Who Code – a nonprofit organization boasting over 80,000 members worldwide. She helps women grow their careers in the heavily male-dominated tech industry via free technical and leadership events.
---
Huda Kattan
Dubai-based Huda Kattan, aka Huda Beauty, is the queen of her own beauty empire. She has over 16 million Instagram followers and her own product line with some of our favorite false lashes. A talented makeup artist and entrepreneur, she helps women around the world look and feel beautiful.
xx, The FabFitFun Team