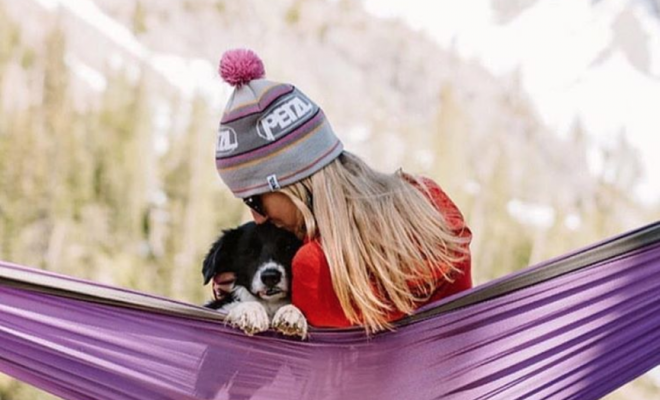 @REI
REI is making headlines again this year with their #OptOutside initiative, prompting folks to explore and spend time with family versus waiting in line for mega sales. They're actually closing stores on Black Friday (149 to be exact). While we do love to shop until we drop, we're completely behind this awesome movement.
So far, over 450 local and national partners and businesses have joined forces. Think everyone from Google to The National Parks Service to Subaru. If you're looking to give up shopping for one day (we know, but you'll feel so much more awesome!), check out REI's five ways to get moving and shaking:
Venture out on the Water
Kayak, paddle board, sail or surf. No equipment? No problem, just dive in and spend some quality time by the water.
Catch the Sunrise
Instead of rising at dawn to stand in store lines, hike up to your favorite lookout spot and catch the sunrise for one of the most beautiful morning views you'll ever see. #OptOutside non-profit partner, GirlTrek has some great resources for starting a group that will rise with you!
Make the Climb
Trek through the forest, the snow or summit the mountains. All the effort and energy is well worth it once you're standing at the top basking in the scenery. 52 Hike Challenge, another one of our partners for this year is hosting pop-up hikes all over the U.S. if you're looking for a fun social outing!
Hit the Trails
Many State and National Parks are supporting the movement by opening for free to encourage even more people to get outdoors. Trail running is a great way to explore the natural surroundings at a fast pace.
Visit a Local Park
Choosing to participate isn't just for the outdoor adventurist — even a quick stroll with the family through your local park counts and don't forget to snap an #OptOutside family photo while you're at it.
Free-Wheeling
Grab your bike and head out for a quick ride to really get your adrenaline pumping. Start your very own meetup and get a whole group in on the fun.
xx, The FabFitFun Team