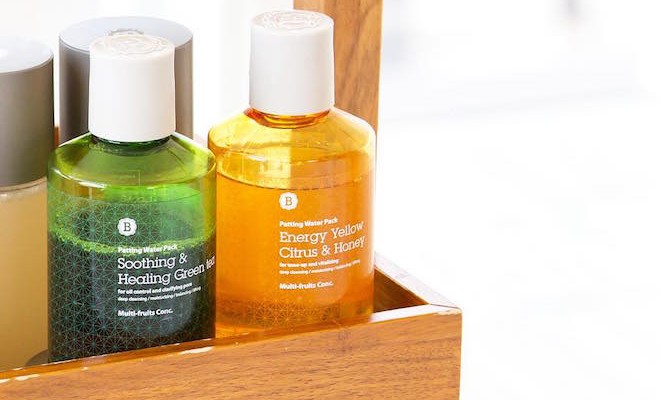 @glowrecipe
It seems beauty companies really get us in 2017. With a bounty of sheet masks for every need and countless magical beauty tools and products, it's safe to say we're officially winning when it comes to killing the beauty game this year.
One new trend we're really loving? Splash masks. As it turns out, Korean beauty is still one step ahead of the game when it comes to innovation. Trust us, you definitely want to get your hands on one of these masks.
For starters, they give you the ability to get a full facial treatment in just 20 seconds — something that normally, even with sheet masks, takes at least 10 minutes. Simply splash on while in the shower, pat, rinse off, and say hello to smooth, gorgeous, and glowing skin.
While two brands are at the forefront of this movement offering the masks stateside, we expect other brands to follow in their footsteps soon. Here are a few of our favorites — and we highly suggest scooping one up before they're sold out.
Blithe Patting Splash Mask in Rejuvenating Purple Berry $45
Looking for rejuvenated skin with a dose of elasticity and firmness? Look no further than this pretty purple splash mask from Blithe — who we give credit to for bringing this trend to the U.S.
---
Blithe Patting Splash Mask in Yellow Citrus & Honey $45
To tone, vitalize, and bring your skin a healthy dose of energizing ingredients, reach for this perky yellow splash mask also from Blithe. You can't go wrong, though, whichever formula you choose!
---
Boscia Tsubaki Splash Mask Highly Concentrated Instant Deep Hydration Treatment $38
Perhaps the longest product name ever, but we love Boscia's version. Crafted with Japanese rice water, expect hydrated and glowing skin with regular use.
xx, The FabFitFun Team