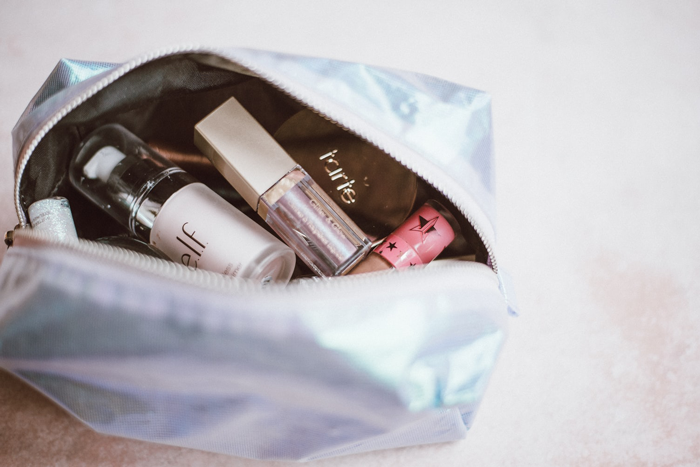 Feature Image by Annie Spratt
As the ice and snow melt or, if you're in a place like California, as the temps rise above a cool 50 degrees, spring is slowly sneaking up on us. With the anticipation of April showers bringing May flowers, it's time to bust out those cleaning supplies for some good ol' spring cleaning. 
While sweeping and mopping the kitchen floor are great to-do list tasks, here are some things you might not have thought to spring clean:
Wallet or purse
Do you still have that receipt from that Christmas purchase or Valentine's Day dinner? If you're organized and keen on managing your budget, then you might keep receipts. Your wallet or purse can become the grave of receipts past. Sort through to make sure you don't have any unnecessary receipts, scraps of paper, candy wrappers, concert tickets, or coupons. 
Car (both inside and out)
Your car needs a little TLC after enduring a hard winter. Take your car to a car wash or do it yourself. Be sure to wax the car and clean the tires to keep it shining for weeks. Don't forget to clean the inside and vacuum up all those crumbles.
Makeup bag
Your makeup bag can be a breeding ground for germs, which is why it's so important to clean it out regularly. Springtime is the perfect time to toss age-old foundation and eyeliner, wipe down brushes and shake out any residual makeup crumbs.
Shoes
You wear shoes every day, and in time, your favorite kicks can get a little worn. It's time to wipe them down from the inside and out. Pull out the sole and give them a clean with an antibacterial spray. Shine them with polish. Use shoe shaper inserts to help preserve the shape, prevent wrinkles and speed up the drying process.
Closet
As you transition your wardrobe to warmer weather items, this is a great time to sort through your closet to figure out which clothes you have outgrown or that no longer fit your style. Donate or sell your clothes through these apps. 
Bed sheets and comforter
It's easy to neglect the very place where you spend seven to nine hours of your day, but it's important to clean your sheets and comforter regularly. It's recommended you wash your sheets weekly or every two weeks if you're pressed for time, while pillowcases are actually supposed to be replaced every year.
What else are you spring cleaning this season? Let us know in the comments below!
xx, The FabFitFun Team