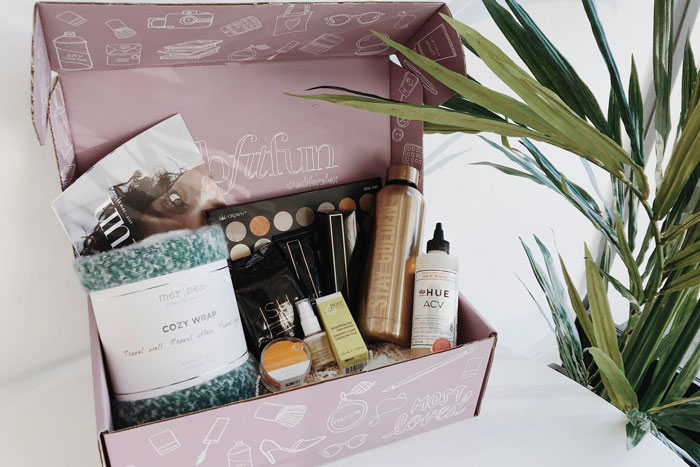 Every year, companies from all over the world come together at the International Consumer Electronics Show (aka CES) in Las Vegas, Nevada to present their latest and greatest innovations in consumer technologies. This year's trade show (held from January 8 to 12) was no exception. There were incredible gadgets from a selfie drone to a smart face mask.
Here are things you might've missed (psst…we curated something extra special for the event).
FabFitFun's CES survival kit
FabFitFun joined CES this year with an exclusive CES Survival Kit Box for participants at the trade show. Think products that you would need to help make a week-long trade show in Vegas a little more bearable. The box included products from some of your favorite brands including Crown Brush, Daniel Stone, dpHUE, Whish Beauty, ISH, Mer-Sea & Co., FOREO, MYTAGALONGS, bkr, and Juice Beauty.
Google Assistant is your newest Alexa
Google held nothing back when it came to showing everyone at CES (and the world) just how handy Google Assistant can be. They've implemented Assistant into Lenovo's Smart Displays and Android Auto, which adds smart home controls from the driver seat of a car. They even set up a giant booth right outside of the Las Vegas Convention Center, offering large-scale gumball machines, free Google swag, a walk-through Google Assistant experience room, and more to attract a long line of attendees.
Announcement of 5G connectivity
Your phone's about to get a whole lot faster. The latest network will be 50 times faster than the current 4G. To put that into perspective, while it would take 26 hours to download a two-hour movie on a 3G network and six minutes on today's 4G network, it would only take 3.6 seconds on a 5G network. Short-term development is set to be completed this year with long-term development going into 2020.
Self-driving Lyft cars
Lyft is working on creating self-driving cars, powered by Aptiv technology. Select attendees were able to experience the latest technology and were pleasantly surprised with how hiccup-free the autonomous mode was. While other companies like Uber, Waymo, Toyota, and more are also developing self-driving ride services, the biggest fleet in Las Vegas this year was operated by Lyft. The self-driving car looks almost identical to a standard vehicle, but with a few tweaks including a dashboard display to provide the rider what the car's sensors are visualizing while navigating the road.
Two-hour power outage
The tech event was interrupted by an unplanned blackout on Wednesday morning (yes, the power went out at a consumer electronics show). The heavy rainfall caused a two-hour power outage in The Las Vegas Convention Center's central hall, which housed booths from tech's biggest names including LG, Samsung, Panasonic, Intel, and Sony. Plus, attendees were unable to enter the LVCC's North Hall where car-makers including Toyota, Nissan, and Ford had exhibits. Luckily, the power was restored after two hours and the show was able to go on.
xx, The FabFitFun Team