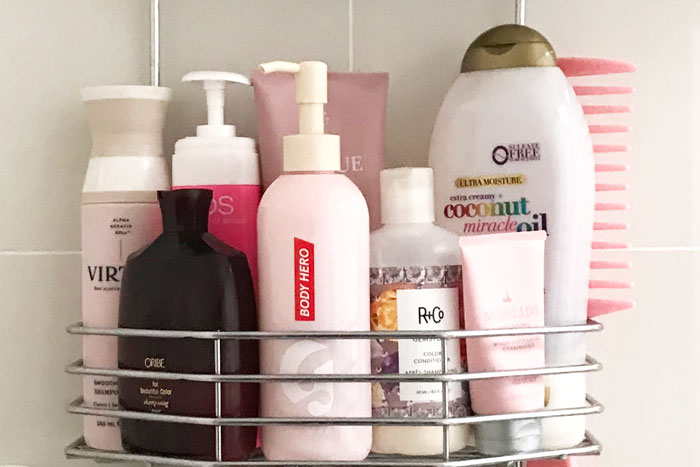 Feature Image by @caybabe
It's become second nature to condition your hair after you shampoo, but have you ever wondered what conditioner actually does for your tresses? Hint: It does so much more than softening your locks.
From moisturizing to adding shine, here's why conditioner is so much more than "lather, rinse, and repeat."
It moisturizes your hair
The reason why your hair is so soft after conditioning? Because most conditioners are made of ingredients like emollients, oils, and silicones that specifically help replenish your locks. To maximize the benefits of your conditioner, squeeze any excess water out of your hair, then apply it to the ends of your hair and leave it on for two to three minutes.
It helps your hair grow
Just like your skin, your hair has cuticles (the outer lining) that are responsible for hair growth. Conditioners provide a protective coating on your hair that helps strengthen those cuticles to prevent breakage.
It adds shine
When you shampoo, you strip your hair of its natural oils, which is why it's important to follow up with a conditioner. Not only does it serve as a tried-and-true detangler, but it also helps reduce frizz and increase shine.
It makes your hair easier to style
It's simple – it's easier to run a brush through soft hair, and when hair is more manageable, it's also easier to style it.
xx, The FabFitFun Team