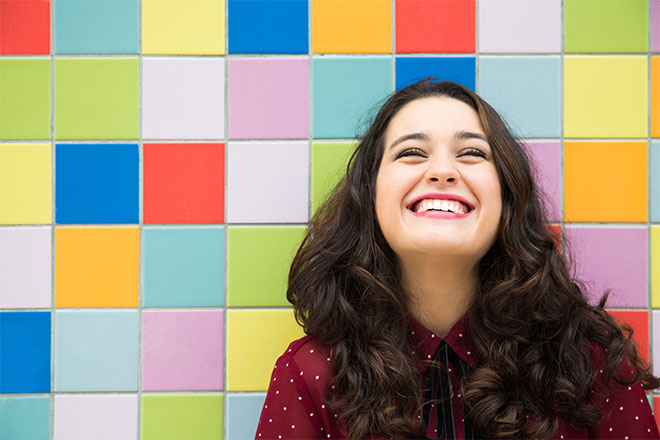 How do you de-stress after a long day? Do you watch endless Netflix marathons or indulge in some wine? Well, we've done both and while those activities are fun and enjoyable, there are more relaxing and beneficial ways to de-stress. Next time, challenge yourself to put down the remote, keep the bottle corked, and try something new!
Pole Dancing
This may sound odd, but trust us. Using the strength of your body (and holy moly does it take strength!) and getting in touch with your sensual side can give you the distraction you need to relax. Find a local pole dancing studio and surprise yourself with your newfound talent while burning major cals.
---

Coloring
Coloring can help immensely with de-stressing. Focusing on patterns, choosing colors, and the rhythmic nature of using crayons or pencils make this a mindless yet therapeutic exercise. Head to Amazon to score a variety of coloring books, including one full of Ryan Gosling's face or test out some coloring apps on your smartphone.
---
Essential Oils
If you have yet to hop on the essential oils trend, now is your chance! Some oils can assist with better sleep, digestion, calming your nerves, and more which will ultimately lead to less stress. Learn how each essential oil can benefit you and your body – we guarantee you will find one essential oil that is beneficial for you.
---
Dog Walking
Multiple studies have shown that spending time with animals greatly boost your mood and decrease stress. So grab a pup, whether it's yours, a friends, or a shelter's, and leash it up for a walk around the 'hood. Talking a brief walk will allow you to relax and breathe in some fresh air — and we aren't complaining about puppy kisses.
---
Archery
Archery is an extremely safe sport and one that takes intense concentration and precision which, oddly, can be relaxing. Granted, this sport can be as basic or as complicated as you want to make it. Find a local archery club near your city and spend an afternoon hitting targets. It's a great way to blow off some steam! What are you waiting for Robin Hood?
What are some other ways you like to de-stress? Let us know in the comments below!
xx, The FabFitFun Team