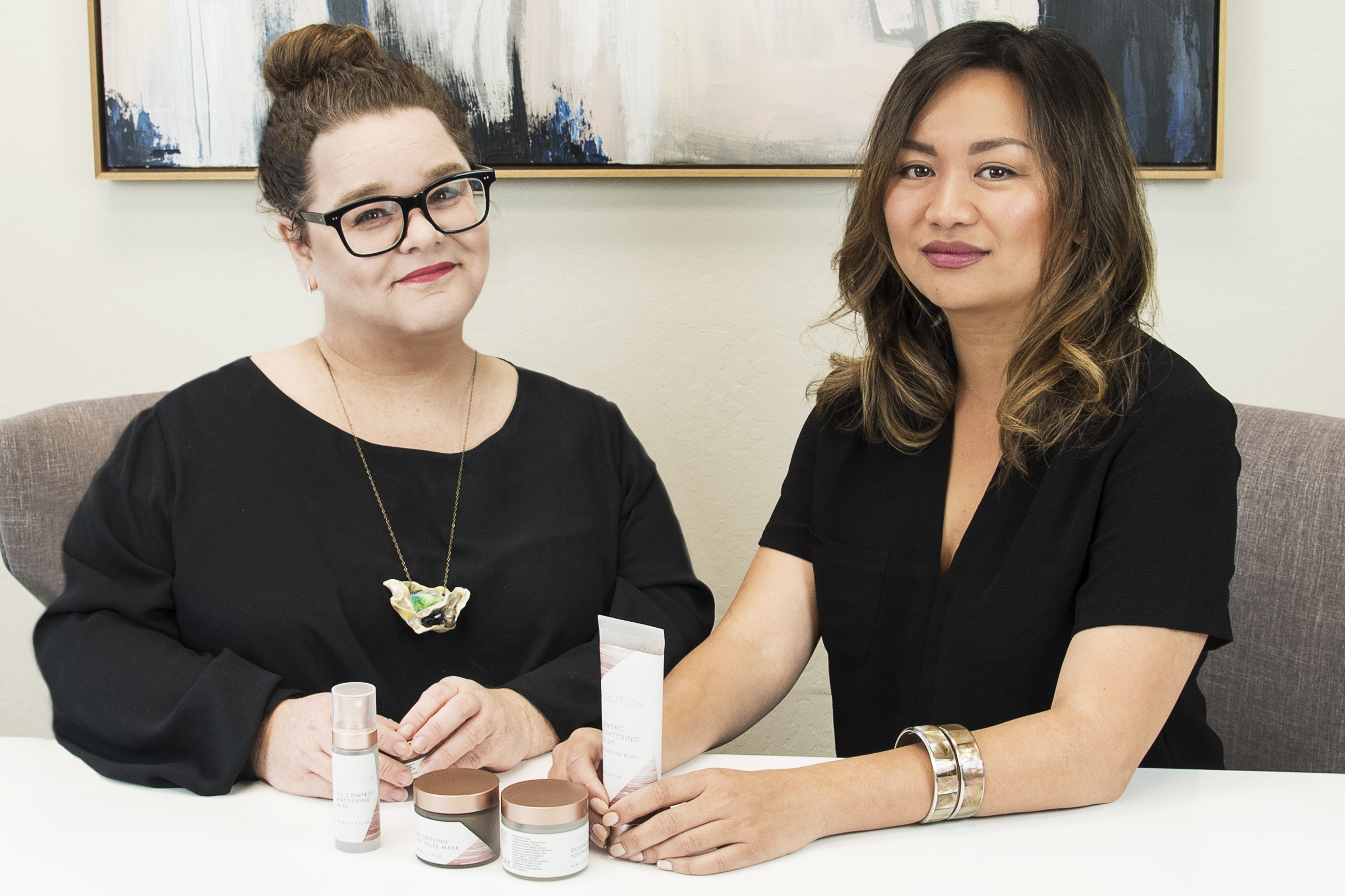 FALL 2020 BOX PARTNER
As women, we often undermine the hard work we put into seeing our dreams come to fruition. So as a reminder to celebrate your wins (big or small), read up on these inspirational female founder stories.
Patricia Santos and Brandy Hoffman, co-founders of Volition Beauty, share how their frustrations with the beauty industry turned into an innovative brand.
Patricia: "I was a venture capitalist when I first met Brandy, a beauty industry veteran, and we worked together on another U.S. brand's development in Asia. We bonded over our shared love of dim sum and our gripes with the beauty industry. We were both frustrated with the traditional product development process: board meetings predominantly run by men who were deciding product trends and launches. It was evident the consumer was brought in far too late into the process.
Consumers are smart and know what they want; so to create better beauty products, why not have them tell us? The crowdsourcing concept of Volition was born: real women submitting ideas for products they've been searching for and Volition's chemists and labs vetting them for feasibility. Our democratization of the process allows everyone to vote on the ideas they want to be made, so there's little to no product failure rate. The result is an ever-expanding assortment of clean, results-driven beauty products designed to fill the white space."
Brandy: "We've seen industry professionals, influencers, moms, everyday women, and students submit ideas. The common thread is these female innovators share inspiring personal stories about their journey to find a solution for their skin concerns through their own research, DIY formula, or beauty hack. Patricia and I were nervous we'd eventually hit a wall and stop receiving innovative ideas, but the Volition community continues to amaze us with their ingenuity.
We definitely always share our successes as a team. Whether it's a happy hour, team meeting, or just a shout out on a call, we celebrate our wins together!"
Want to read more stories from female founders? Check out how this founder went from an unfulfilling career to living out her dream.
xx, The FabFitFun Team
Psst! Have you signed up for FabFitFun yet? Don't miss out on $200+ in amazing beauty, fitness, fashion, and lifestyle products, access to exclusive fitness and cooking content on FabFitFunTV, members-only sales, and more. Use code HARVEST at checkout for 20% off your first box.
To get the most out of your box products, make sure to check out the Insider page.