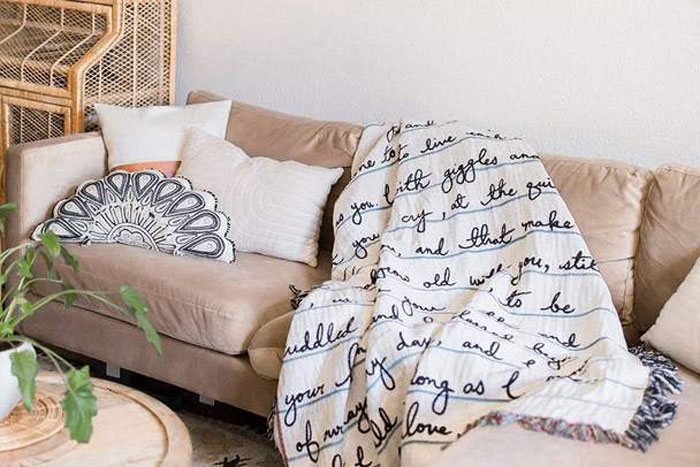 Feature Image by Frankie Print Co.
While there will never be anything wrong with gifting socks for the holidays, sometimes it's nice to surprise your loved ones with something they may have never seen before including the unique gifts below!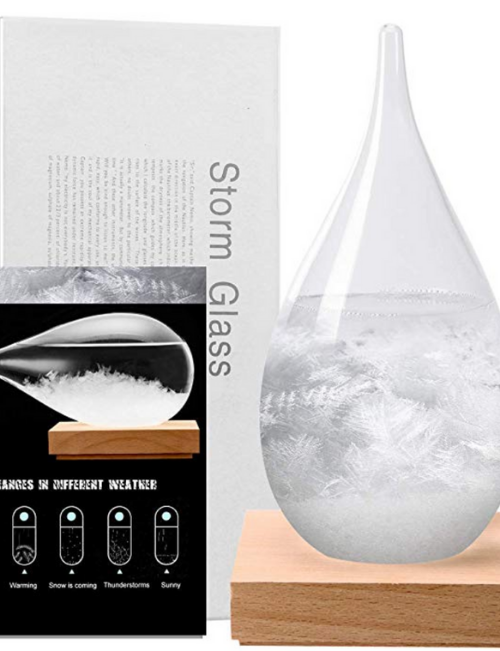 This beautiful barometer predicts the weather outside with crystal stabilization. Plus, it looks stunning as desk decor, making it a great gift for a co-worker!
---

Have a loved one that lives across the globe? Gift them this lamp, which will connect you both wherever you are. Touch the lamp and your friend's lamp will emit a glow to send a little "thinking of you" reminder.
---

This gift is just as cozy as it is thoughtful. Write your own custom letter and have it printed on a beautiful woven blanket. You can even choose to have it printed in your own handwriting.
---

Make your loved one's self-care Sunday more efficient with this nifty wine holder – perfect for the friend who loves to enjoy wine in the bath.
---

Pet parents can never get enough of their furry friend, so gift them this adorable customized phone case to remind them of their BFF at all times.
---

Beyond reducing our use of plastic straws and shopping sustainable brands, there's so much more we can do to save the planet. And this book offers tons of tips on how to do just that.
---

What better way to showcase how your friend may feel about humanity than with an oven mitt? Give them a chuckle with this hilarious yet relatable gift.
---

Help your friend channel their inner chef with this herb growing kit, which includes basil, cilantro, chives, and parsley and a comprehensive guide to growing them at home.
---

Who doesn't want to be a mermaid? Get your friend this crochet mermaid tail blanket, so they can spend all winter dreaming of the ocean.
---

This USB LED clock and fan combo is the perfect gift for your co-workers. Just plug it in to the computer and it'll light up with the time while also keeping you cool.
---

Have an aspiring chef in your life? Gift them this cute little log so they can grow their own shiitake mushrooms to cook with.
---

These flowering teas are absolutely stunning. Pour hot water on the flowers and watch them bloom right before your eyes.