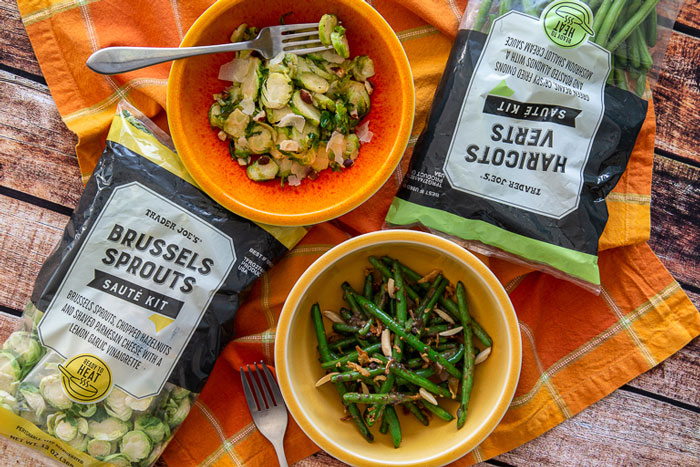 Feature Image by Trader Joe's
Between the turkey, stuffing, and mashed potatoes, Thanksgiving is the best excuse to overindulge in all of your favorite comfort foods – but, like any other holiday, it can also be an overwhelming, sometimes stressful time in the kitchen.
To take the hassle out of cooking, we rounded up 10 Thanksgiving staples you can find at Trader Joe's that are so easy to put together. Happy cooking!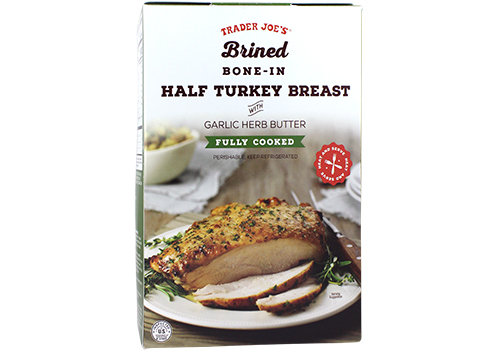 No need to get your head stuck in a turkey á la Joey in Friends. Trader Joe's makes it easy with its fully cooked, bone-in half turkey breast complete with a mouthwatering garlic butter marinade. Everyone's going to be back for seconds (and thirds).
---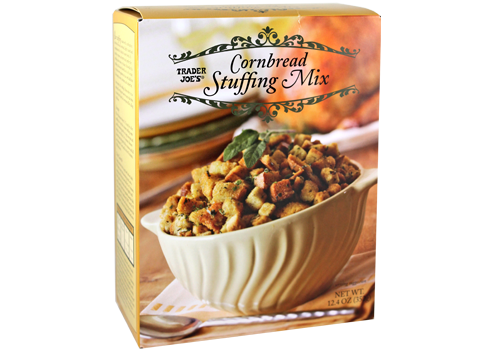 You may already be stuffed, but the toasted white bread pieces and cornbread croutons mixed with champignon mushrooms is 100 percent worth it.
---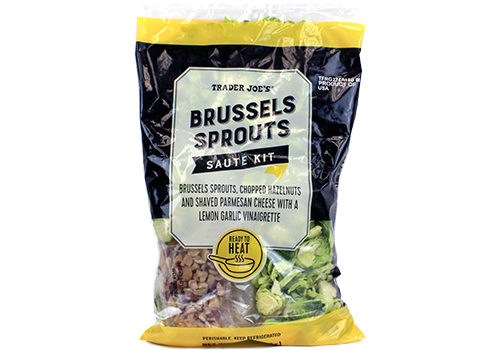 Looking for that perfect autumn appetizer? Opt for this DIY sauté kit of brussels sprouts, chopped hazelnuts, shaved parmesan cheese, and a lemon garlic vinaigrette that impresses even your hardest to please guests.
---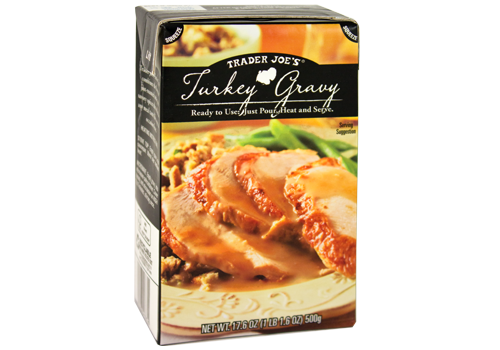 Thanksgiving turkey is just not complete without gravy. Simplify your holiday meal prep with a creamy and savory sauce that still provides the good old homemade taste you crave.
---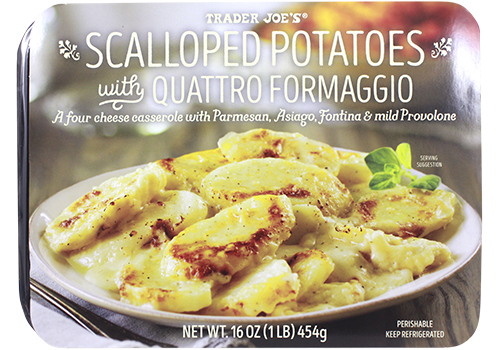 Layered with four distinct kinds of cheese — parmesan, asiago, fontina, and mild provolone — this scrumptious side is loaded with flavor and ready to devour in a matter of minutes.
---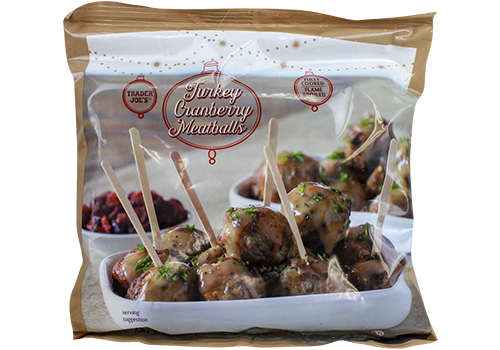 These meatballs might be bite-sized, but it's bursting with flavor. Made with roasted turkey, dried cranberries, and breadcrumbs, there's no way you can only have one.
---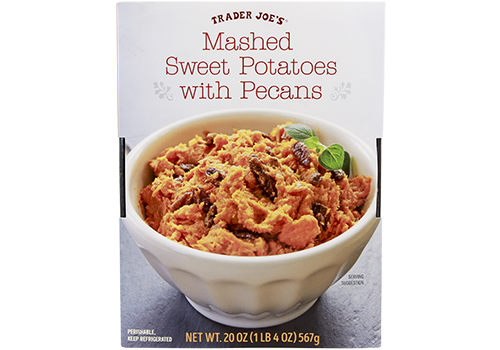 Meet the sweet potatoes of your dreams. Its creamy, buttery, and cinnamon-infused texture pairs perfectly with the crunchy pecans, and it may even go down as one of your all-time fall favorites.
---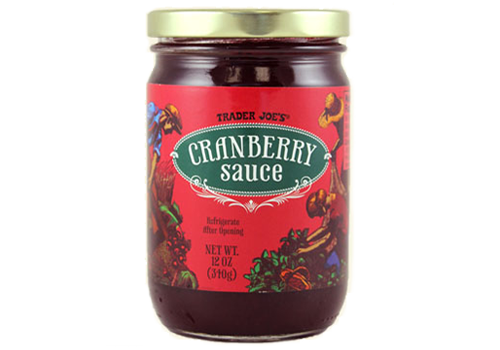 The seasonal sauce is equally sweet as it is thick. The whole cranberries and perfect balance of tartness and sweetness are sure to make your mouth water.
---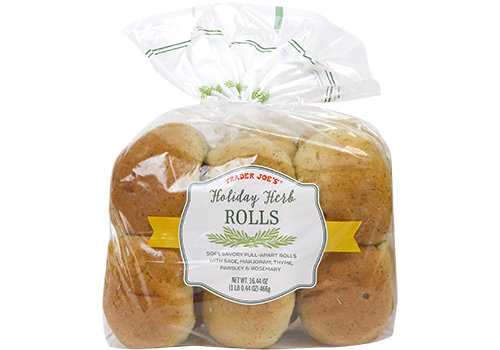 These pull-apart bread rolls aren't just for sopping up extra gravy. The parsley, sage, rosemary, thyme, and marjoram make these not-so-ordinary rolls a Thanksgiving staple.
---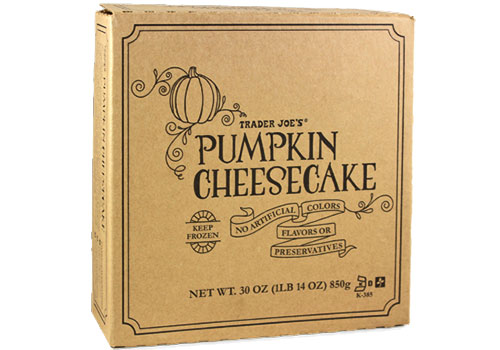 Instead of opting for your usual pumpkin pie, serve an autumnal treat that simply can't be beat. With loads of real pumpkin and rich cream cheese, there's no better way to fall in love with fall.
xx, The FabFitFun Team