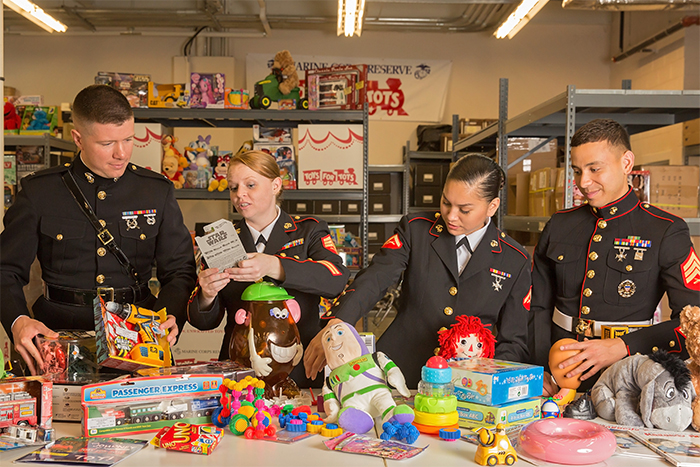 Oftentimes, it's the little things that bring the biggest smiles on children's faces. We're so proud to partner with Toys for Tots this season to spread holiday cheer and donate brand new toys to children who need them most.
Since 1947, Toys for Tots has…
Distributed 604 million toys
Supported 272 million children
Every year, children are able to feel love and joy during the holiday season thanks to the Marines and local volunteers who set up Toys for Tots campaigns in over 800 communities across all 50 states.

Here's how you can help:
Donate in an upcoming flash sale
Your donation will go towards providing toys, books, and other gifts to children in local communities through the end of December.
Participate in your local fundraiser
If you want to directly donate a new toy, you can find a local Toys for Tots campaign near you at fff.me/toysfortots.
xx, The FabFitFun Team
FabFitFun will give 100% of all donations made in FabFitFun's sales between October 22, 2021 and January 19, 2022 to Toys for Tots, a 501(c)(3) nonprofit organization. FabFitFun shall match all donations made in our sales between those dates, up to $100,000. Toys for Tots is available by calling (732) 906-0110 or by visiting their website at https://www.toysfortots.org/. Your donation may be tax-deductible, but because taxes are dependent on your individual circumstances, you should check with your tax advisor.