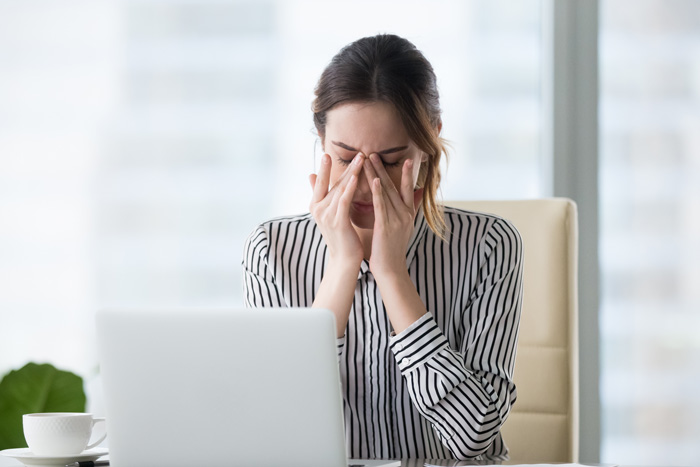 Were you even ever in your twenties if you didn't have to contend with (at least) one toxic work environment? It's an upsetting truth that most people have to deal with at some point throughout their career.
A report published by LinkedIn in 2018 states, "70% of all working professionals agree that they would reject a job at a top company if the employer were known for having a bad workplace culture." This idea has become a mass cultural realignment, and for good reason.
Are you dealing with a toxic work environment? Here are six tips you can follow to improve your situation.
Creative outlets
It's extremely important to remember that your life and identity is not solely defined by your job. One reason why many find their workplace toxic is that employees never feel fully comfortable expressing themselves or being who they really are around bosses and coworkers. Creative outlets, such as writing short stories, going to the movies or an art museum regularly, or learning a new skill, are a way to maintain a sense of self and manage stress.
Prioritize time for yourself
Modern workplaces demand a lot from their employees, making it easy to go down the "I don't have time for anything but work" rabbit hole, particularly when you're constantly made to feel anxious or less than. If you're in a less than ideal working situation, you have to set boundaries. Otherwise, all that toxicity starts to spill over into your personal life. So step away from your phone on Sundays or set a time at night when you will no longer check it.
Be as proactive as possible
If you feel like you're always waiting for the next bad thing to happen, it helps to be proactive. This won't necessarily solve your workplace toxicity, but it will give you a better sense of control. If there's a conference coming up, start asking around about what your coworkers and bosses will need. If a big project is coming up, make sure you have all the tools and knowledge at your disposal, so you won't be running around trying to find them at crunch time.
Keep things in perspective
If you think the workplace is negative, the likelihood of others thinking the same is high. So, while some (maybe most) days might feel like an onslaught of personal attacks, remember you're probably not alone. It's important to keep in mind that you are smart, effective, capable, and unique. A toxic work environment is a sign that things have gone seriously awry, whether that's the wrong people in charge or dangerous levels of disorganization. Don't put all that weight on yourself.
Find ways for self-improvement
If you're not getting satisfaction from your job, find other ways you can feel like you're progressing. Adopt a great workout plan and pour yourself into it. Enroll in some online classes like those offered at Lynda, Skillshare, or  General Assembly.
Look for another opportunity
And finally, we'd be remiss to not say this: get another job. Toxic work environments are something that a lot of people have to deal with in their life, but that doesn't mean it has to last forever. Put out those feelers, update your LinkedIn, go on informational interviews, and apply to new opportunities.
xx, The FabFitFun Team