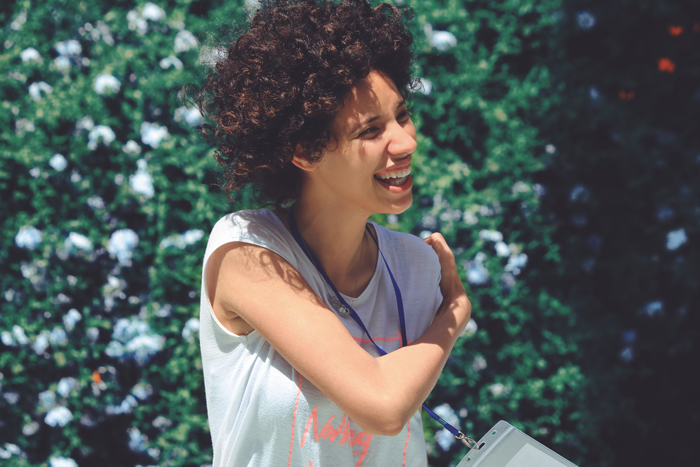 Feature Image by Aziz Acharki
Love yourself. It's such a simple statement, yet it can be the most complicated, difficult thing to do. We're often our worst critics, and that negativity hinders our ability to build self-confidence and self-compassion.
Well, you can practice self-love to help you feel less anxious, walk a little taller, and find inner peace — here's how:
Talk to yourself as you would a friend
If your friends were feeling down, sad, or worthless, what would you say to them? Would you encourage and remind them that they're worthy enough? Maybe you'd remind your friend of how beautiful they are. Try talking to yourself from that same place of love.
Practice mindfulness
In order to be compassionate towards yourself, you have to be mindful of your emotions. Observe your surroundings using your five senses, and once you're grounded, check in with how you're feeling. From there, you can figure out how to go about it – whether you go for a walk, take a yoga class, or do something that makes you feel good about yourself. Practicing awareness stops you from dwelling on the past or worrying about the future.
Keep positive affirmations nearby
Daily reminders to yourself about the positive traits you have or even the qualities you hope to have one day can be really powerful. Write out 10 affirmations, such as "I am confident," "I am loved," "I am powerful," and "I am a good friend." Then read it and say it out loud to yourself each day.
Seek out a therapist
We all need help sometimes, and it's OK to ask for it. Talking to a therapist can help you organize your thoughts, become aware of some negative thinking patterns or behaviors, and ultimately cultivate awareness and change within yourself.
Give yourself a break
Give yourself permission to mess up and not be perfect all the time instead of berating yourself over mistakes. You'll feel a sense of relief and forgiveness, which results in a more compassionate relationship with yourself.
How are you practicing self-compassion? Let us know in the comments below!
xx, The FabFitFun Team