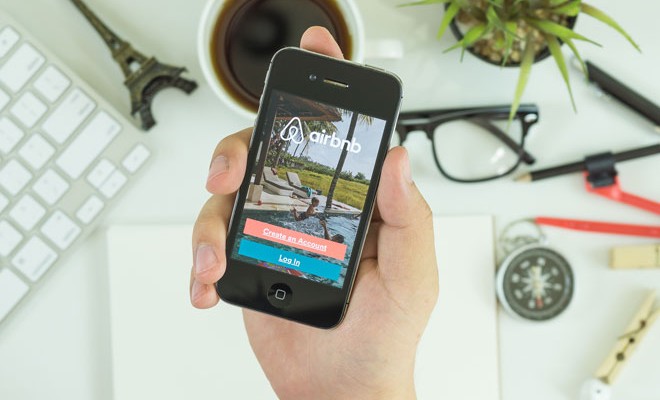 Since 2008, Airbnb has changed the travel game by providing travelers with rooms, houses, or even castles at various price points. With multiple filters and hundreds of places to choose from in 65,000 cities, it's no wonder people prefer to book their room and board with Airbnb rather than a standard hotel.
If you're a novice to the accommodation app, here are a few helpful tips to make your experience with Airbnb as smooth sailing as possible.
Get to know your host
You can find out a lot about a host by reading their bios, which can include information about their careers, political beliefs, and hobbies. Finding people who have similar interests as you not only ensure a natural flow of conversation, but it also helps them recommend local spots for you. For example, if you're a runner and your host is big on fitness, he or she might be able to recommend great running trails.
Read the reviews from previous guests
Don't ignore the reviews at the bottom of the page. You'll notice people are honest (sometimes brutally honest) when giving online reviews. If you come across multiple complaints, it could signal a problem you might have during your stay as well.
Check to see what is nearby
You'll want to make sure the Airbnb you choose is nearby public transportation, local entertainment, and food venues. If you book a place thirty minutes from anything worthwhile, then you'll end up spending more money on transportation than necessary. Try to book a listing in the center of your destination or at least not too far from it.
Take note of the amenities offered and not offered
On each Airbnb listing, the host should include a list of amenities. This might include internet, air conditioning, toiletries, gym, washer and dryer, pool, parking, complimentary coffee, and TV. It should also tell you whether or not pets are allowed. It's important to know what's included with your Airbnb rental so you can properly set expectations and know what to bring.
Read the fine print
Each profile features a "House Rules" and "Cancellations" section. Although this may not be the most exciting part of the booking process, details are important. Be sure to thoroughly read these sections so you know what you're agreeing to before signing the dotted line.
xx, The FabFitFun Team