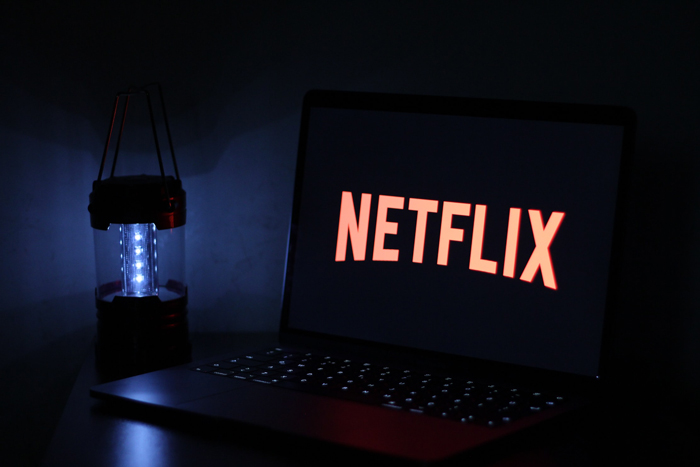 Feature Image by Samet Özer
Need a mood boost? Spending a lot of time at home can be cumbersome and monotonous, but with these feel-good throwback movies, it can be full of laughter and little moments of goodness. Grab the popcorn and wine and kick back to watch one of these 10 old favorites that are sure to brighten your day.
What a Girl Wants
Available on Netflix
The early 2000s lowlights, halter tops, and flare jeans will have you feeling like it's '03 all over again. Follow Daphne Reynolds as she sets out to meet her father, who happens to be British royalty. And who can forget lines like, "My evil stepsister, you've seen 'Cinderella,' right? Let me clue you in, I win."
---
The Sound of Music
Available on Disney+
The hills are indeed alive with the sound of music! This story of a musical family that escapes from the Nazi regime by fleeing into the Alps is loosely based on a real family, The von Trapps. It makes singing along all the more meaningful.
---
Three Men and a Baby
Available on Disney+
Tom Selleck, Steve Guttenberg, and Ted Danson make this 1987 film a masterpiece worth watching every time! Three successful, single men who have no experience with children, one abandoned baby, a lot of laughter, and '80s fashion.
---
Miss Congeniality
Available on HBO MAX
This movie is classic Sandra Bullock, which is reason enough for it to be a feel-good choice. An undercover FBI agent in the Miss United States beauty pageant attempting to stop a terrorist attack…what could possibly go wrong?
---
Sleepless in Seattle
Available on Netflix
A Nora Ephron classic about grief, family, and the possibilities of falling in love, Sleepless in Seattle tells the story of a widower, Sam Baldwin, played by Tom Hanks, who is brought on a radio talk show to discuss his dating life (or lack thereof) thanks to his son, Jonah. A journalist in Baltimore happens to be on the line and, as fate would have it, falls for Sam. The only catch is, she's engaged.
---
My Best Friend's Wedding
Available on Netflix
Anyone can easily feel for Julia Roberts. She has fallen head over heels in love with her best friend (played by Dermot Mulroney), but he is about to marry someone else. Is it unrequited love or maybe it's just love a little too late? Either way, this movie about love and friendship tugs at the heartstrings.
---
The Parent Trap
Available on Disney+
In the 1998 remake of this classic, you get double trouble with Lindsey Lohan playing twins Annie and Hallie. The sisters, separated as young girls, are strangers until they reconnect at summer camp, which leads to a zany and heartwarming mission of getting their parents back together.
---
Sister Act 2: Back in the Habit
Available on Disney+
Nothing is better than a sequel (well, except maybe a part 3). Whoopi Goldberg is back as your favorite nun, Sister Mary Clarence, in this '90s classic. This time around she must help a group of troubled teens learn how to sing as a choir in order to save their school. With an array of famous (much younger faces), like Lauryn Hill and Jennifer Love Hewitt, this movie will have you singing along in no time.
---
The Wedding Singer
Available on HBO MAX
It's OK to fall in love with the bride but maybe not if you're the wedding singer. Adam Sandler and Drew Barrymore make the perfect '90s rom-com couple. This quirky pair will have you smiling for the entire hour and a half.
---
Grease
Available on HBO MAX
Grease lighting! Get your poodle skirts, your leather jackets, and your fast cars ready. Danny Zucko and Sandy Olsen will make you swoon for high school love.
xx, The FabFitFun Team