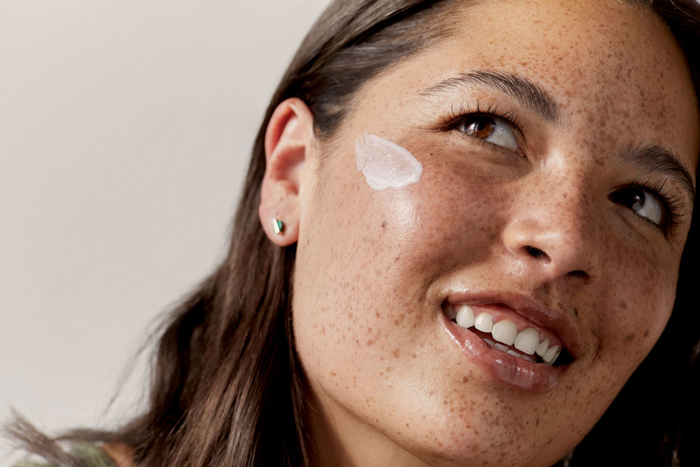 Between serums, moisturizers, and SPF, you should apply your products from the thinnest to the thickest consistency. Why? To ensure that products penetrate into the skin properly! Check out our handy guide below.
Step 1: Cleanser
Wash your face with a gentle, hydrating cleanser to remove any leftover makeup and excess oils from the skin.
Product Recommendation: M.A.D Skincare Glycolic Age Diffusing Cleanser, M.A.D Skincare Delicate Skin Cleansing Gel, M.A.D Skincare Salicylic Cleansing Gel
Step 2: Toner
Use a toner to rebalance your skin's pH levels and to prep it for the serum and moisturizers.
Product Recommendation: Terre Mére Aloe and Tea Tree Toner (from the Summer 2020 Box)
Step 3: Serum
You can layer any serum, whether you use a hyaluronic acid serum for extra hydration or vitamin C serum to target dark spots. Let your serums fully absorb before moving on to the next step!
Product Recommendation: Rodial Beauty Pink Diamond Lifting Serum
Step 4: Eye Creams
This area is thinner and more sensitive than the rest of the face, so make sure to use an eye cream that's extra moisturizing.
Product Recommendation: Algenist Complete Eye Renewal Balm (from the Winter 2020 Box)
Step 5: Moisturizer/Facial Oil
The right moisturizer should keep your skin hydrated throughout the day and protect against any environmental stressors.
Product Recommendation: REN Clean Skincare Evercalm™ Global Protection Day Cream
Step 6: Spot Treatment
If you're experiencing any acne, use a spot treatment to help dissolve the blockage that caused the blemish.
Step 7: Sunscreen
To wrap up your routine, protect your skin against UV damage and with at least SPF 30 or higher.
Product Recommendation: Supergoop!® Unseen Sunscreen SPF 40 (from the Summer 2021 Box)
(Optional) Step 8: Primer
Wearing a full face of makeup? This step is optional, but a primer works wonders as it can help seal in all of your skin care products, plus provide a smooth base for your foundation. You can also wear the primer alone to give your skin a smoother appearance.
Product Recommendation: Benefit Cosmetics The POREfessional Pore Minimizing Primer
Which order do you typically apply your skin care products? As always, consult your dermatologist if you're making any changes to your skin care routine.
xx, The FabFitFun Team
Psst! You can find the beauty products previously mentioned and more in the Fall Box! If you're not a member yet, sign up today so you don't miss out on seasonal boxes filled with the best products in beauty, fitness, and lifestyle, member-exclusive sales, and more. Use code GOODIESGALORE at checkout for $10 off your first box.
To get the most out of your box products, make sure to check out the Members Only page.