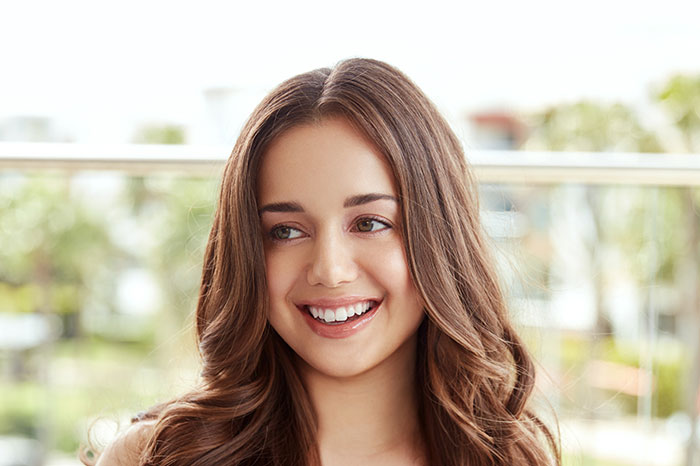 Karissa Bodnar is the founder and CEO of a flourishing brand, but her journey to being a successful businesswoman came with many challenges – whether it was being told she was good at something "for a girl," learning to handle larger scale company issues, or maintaining a health and wellness routine outside of the office.
Below, Bodnar shares what she learned along the way of becoming an entrepreneur and gives her best piece of advice for achieving your goals.
Why do you think it's important for women to be in positions of leadership?
There's a lot of buzz out there about "your staff must be 50% women" or "your board must be 50% women," and I am very supportive of that movement. However, what I will say is that I hire women because they're the best for the job, not because they're women. During my career, I have often been told, "Oh, you're so good at that for a girl." Even though I grew up in a really small town and I don't come from much, I never thought of myself as "less than" because I was a woman until I got into business – until I became an entrepreneur.
What does success mean to you?
When I was a little girl, I had one of my favorite quotes by Ralph Waldo Emerson framed in my room, "To know even one life has breathed easier because you have lived. This is to have succeeded." To this day, I've carried the meaning of that quote with me through my life. Success is about knowing that you've made an impact, whether you feel like you have a lot to give or not.
View this post on Instagram
What kind of legacy do you hope to leave for women in your industry?
I hope that my journey with Thrive Causemetics shows women that you are never too young or too old to be who you want or wanted to be. I have been amazed by the impact beauty products can have on a woman's life and I think it's important that the industry starts to recognize and understand that makeup is so much bigger than beauty – it goes beyond building someone's self-esteem and is so much more than makeup.
What's the best advice you could ever give?
My advice for anyone who is pursuing their dreams is to focus on their "why." Determine your "why" at the very beginning because that "why" will drive you in those moments when it gets rough.
How do you drown out the negative criticism and stay authentic to yourself?
A few years ago after a particularly tough day, I came across Oprah's SuperSoul Sunday podcast where she discussed the concept of being grateful to be in a position to have the problem you're having. All at once, the thing I had been struggling with was put into perspective and it completely changed the way I approach obstacles in my life, especially in business. When you first start a company, the little things can seem like huge problems that will never go away; it can be overwhelming. Although it never gets easier, your ability to handle challenges that come your way will grow over time.
View this post on Instagram
How do you define happiness?
Happiness is being at peace with who you are and feeling authentically loved by those around you.
When things get crazy, what's one thing you always remember to do for yourself?
It's extremely important for me to maintain my exercise and mental health routine. Therapy has a really positive impact on me, and about a year ago, we hired a psychologist to work for us at Thrive Causemetics. She's helped us create a culture that is clear, kind, [with boundaries], and honest, which I think has been vital in making sure our team members feel like Thrive Causemetics is an exciting place to work and a safe space to voice their opinions.
xx, The FabFitFun Team