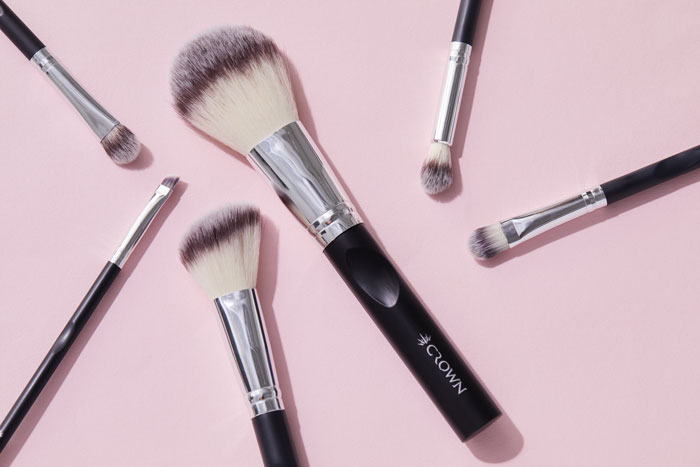 FALL 2018 BOX PARTNER
Just as you pick specific brush shapes and sizes for makeup application, you should do the same when looking at synthetic or natural brushes. But what exactly is the difference and why does it matter? For starters, synthetic bristles are great for liquid products while natural bristles work best with powders.
Below, we further break down the difference between the two — trust us, this knowledge will seriously up your makeup game.
Synthetic Brushes
Made primarily of nylon and polyester materials
Performs best with cream and liquid products like foundations, concealers, and cream bronzers
Synthetic bristles lack a cuticle, which means it doesn't absorb any excess product and makes it more hygienic
Bristles sway in the same direction when used for a seamless, less blotchy application
We recommend the Crown Brush 6 Piece Brush Set because each brush is made of 100 percent synthetic bristles and features a pro grip handle for better control.
Natural Brushes
Made of real animal hair
Performs best with powder products like eyeshadow and face powders
Natural bristles contain a cuticle, which means it's able to grasp powders
Bristles separate in different directions when used for a flawless, all-over application
We recommend any cruelty-free, natural-hair brush brands.
xx, The FabFitFun Team
Psst! Have you signed up for FabFitFun yet? Don't miss out on $200+ in amazing beauty, fitness, fashion, and lifestyle products, access to exclusive fitness and cooking content on FabFitFunTV, members-only sales, and more. Join today!
To get the most out of your box products, make sure to check out the Insider page.