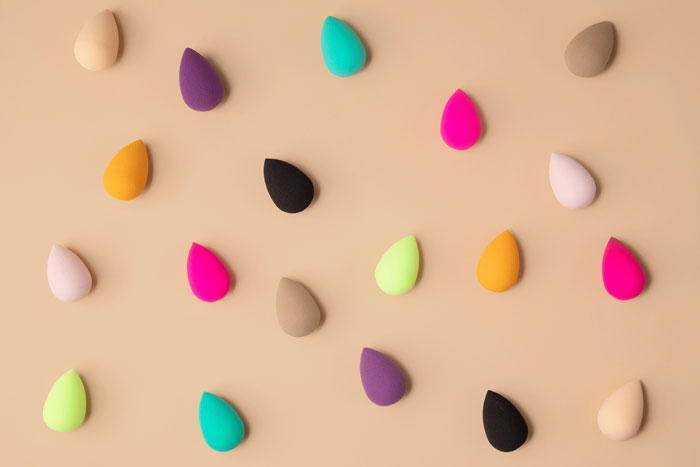 FALL 2018 BOX PARTNER
Beauty junkies, bloggers, and makeup artists all have one thing in common: they own a beautyblender®. This comes as no surprise because the one-of-a-kind edgeless makeup sponge (which first launched over 10 years ago) always delivers an impeccable, streak-free application with minimum product waste.
Beyond that, though, we learned five more surprising facts about the beauty sponge you probably didn't know either.
Over 7 million beautyblenders® have been sold in the past 12 months
Not one, not two, but 7 million beautyblenders® have been sold in the past year.
---
It's not just for liquid products
Liquids, pressed powders, loose powders, creams — you name it! The beautyblender® can work with so many of your makeup products.
---
The iconic pink shade was an accident (kind of)
While developing the iconic sponge, the lab sent Re Ann Silva, founder of beautyblender®, foam prototypes and told her to disregard the colors. But when Silva saw the bright pink, she couldn't resist and insisted on making every beautyblender® pink.
---
Silva spent hours cutting sponges into the teardrop shape
17 years ago, Silva was the lead makeup artist for one of the first TV shows to be shot in high definition, and she needed a tool to create a flawless finish. She went back to her trailer and cut up sponges into the teardrop shape we all know and love today!
---
The beautyblender® lasts up to 3 months
Yep, you only have to replace the beautyblender® four times a year! When the season changes, so should your beautyblender®.
xx, FabFitFun Team
Psst! Have you signed up for FabFitFun yet? Don't miss out on $200+ in amazing beauty, fitness, fashion, and lifestyle products, access to exclusive fitness and cooking content on FabFitFunTV, members-only sales, and more. Join today!
To get the most out of your box products, make sure to check out the Insider page.