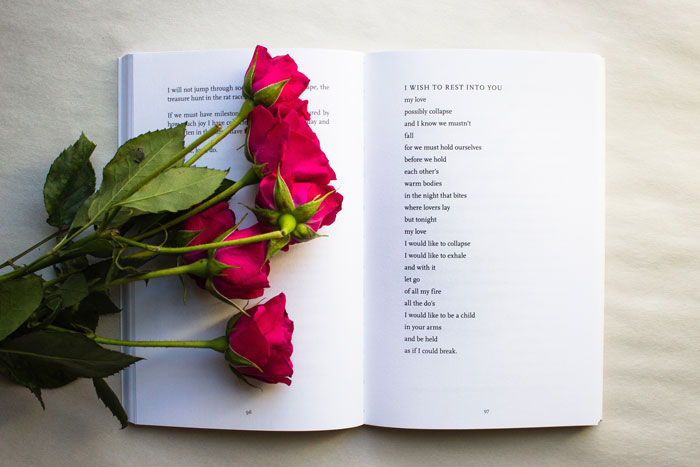 Feature Image by Thought Catalog
Whether you're single or in a relationship, there's always more to learn when it comes to love. While you can ask your friends and family for advice, sometimes, the most unbiased advice can be taken from books.
So get your reading list out because we're sharing our 10 favorite reads.
View your dating life through the lens of an optimist. Spencer shows you how to live your most authentic and positive life in order to be successful in the love department and meet your half-orange, which refers to the Spanish term mi media naranja, one's sweetheart, or that perfect other half.
---
Ready to use the law of attraction to draw your soul mate into your life? Ford offers a step-by-step guide to help you find your own happily ever after and take control of your romantic destiny.
---
Don't let the title scare you away. If you're used to bending over backward for love, crack open this book because it makes some killer points on how to stand your ground and become the strong woman that you are.
---
Frankel, five-time New York Times best-selling author and the founder of Skinnygirl, has quite the experience in the relationship department, and she has amazing advice to prove it. Go make yourself a Skinnygirl marg and get readin'.
---
As if falling in love wasn't hard enough…staying in love? Now that's the real challenge. This book breaks down the five different love languages people have when it comes to giving and receiving love and how understanding the different languages can help you experience deeper and richer levels of intimacy with your partner.
---
Based on a popular episode of Sex and the City, this page-turner has all the tough love advice you could ever ask for (because, sometimes, he's just not that into you).
---
Journalist Gottlieb explores the complicated realm of modern relationships through research and interviews and points out what really matters to have a meaningful relationship.
---
The star of the reality series The Millionaire Matchmaker reveals her best tried-and-true advice to help women of all ages find love.
---
The guy may be famous for his Miss Universe flub, but he sure does have some good dating advice. This international best-seller has some wise tips to help you foster a lasting relationship.
---
This book aims to empower women to take back control over their lives, their womanhood, and men. It's also a great read for those who are getting over a breakup.
What's your go-to book for dating advice? Weigh in on the comments below!
xx, The FabFitFun Team