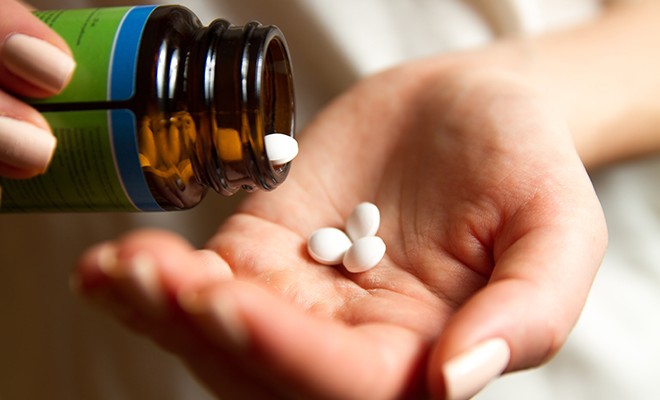 We all know women and men are different. Because of this, women have different recommended daily vitamin and mineral supplements than men. According to Women's Health, here are the six nutrients you should be incorporating into your daily diet:
Vitamin A (2,300 IUs per day) can improve vision, is good for your skin, and may cut your risk of heart disease.
Folic Acid (400 mcg per day) can help to guard against cancer and birth defects.
Vitamin C (75 mg per day) can boost your immune system.
Vitamin D (1,000-2,000 IU per day) may reduce your risk of breast cancer.
Calcium (1,000 mg per day) helps to build bone density and can help prevent osteoporosis.
Iron (18 mg per day) can help to prevent anemia (particularly if your menstrual cycle is usually quite heavy).
What's a great way to stay healthy and build bone density? That's exercise, of course. Check out The Workout Girl for workouts you can do at home or anywhere while on the go.
xoxo, Workout Girl
For the latest and greatest info on workouts, be sure to check out TheWorkoutGirl.com!
---
This story was written by a fab member of our Ambassador Network.