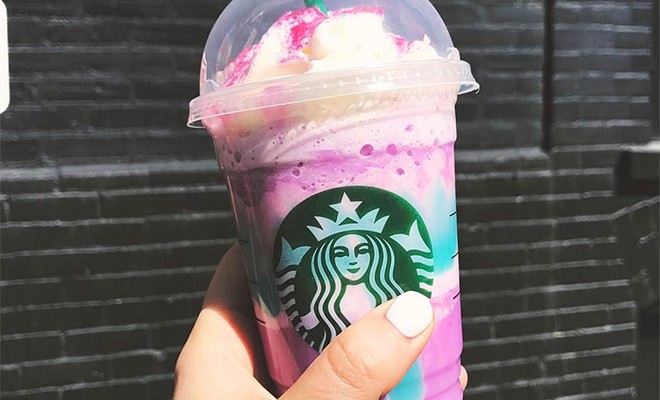 @chlobow_to
Starbucks has been killin' it with their newest drinks. As we were sippin' on our Starbucks Pink Drinks, we freaked out when we heard the news about the Unicorn Frappuccino.
Images hinting at the colorful drink first surfaced the web when Reddit user, Hellabummed posted a photo of a salt shaker filled with blue "unicorn dust."
Starbucks has officially confirmed the drink is made with a sweet dusting of pink powder, blended into a créme Frappuccino with mango syrup and layered with a sour blue drizzle. It's topped off with vanilla whipped cream and a sprinkle of sweet pink and sour blue powder.
And that's not the best part…the drink starts off as a purple hue with swirls of blue and tastes sweet and fruity. After you stir it, though, it changes to pink and tastes tangier and tart.
The drink will be available at participating stores in the U.S., Canada, and Mexico from April 19 through April 23, while supplies last…so get it fast!
xx, The FabFitFun Team