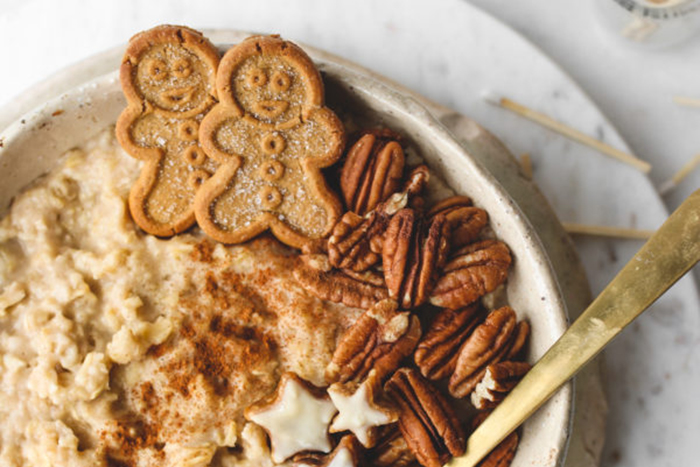 Feature Image by Veggiekins Blog
What do you do to combat frigid winter temperatures? Turn to a classic breakfast: oatmeal. It will instantly warm you up and satisfy your hunger at the same time.
We rounded up both sweet and savory dishes, so you can have a cookbook's worth of recipes at your fingertips.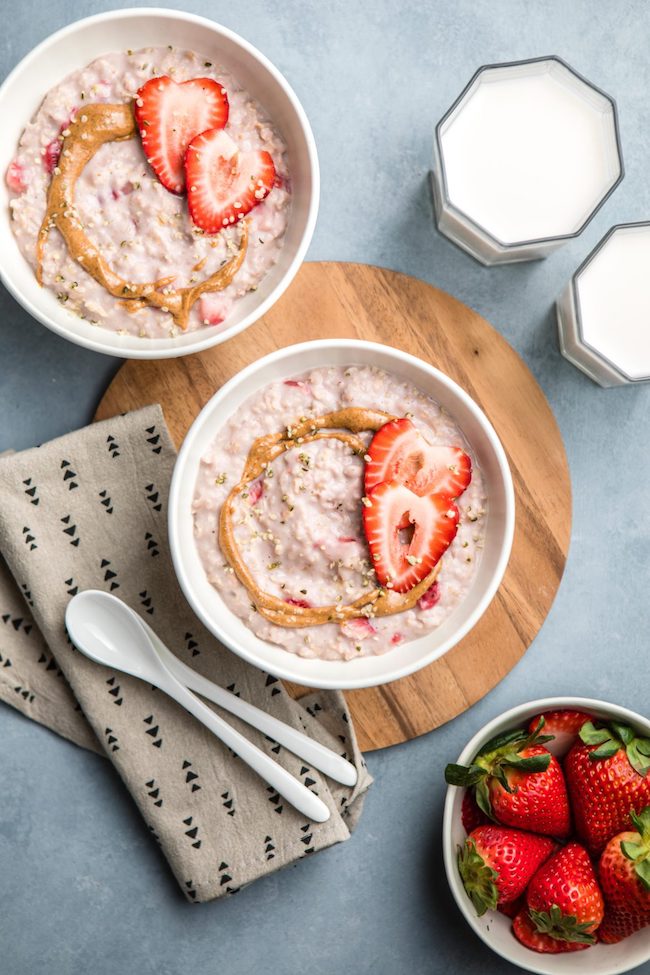 We can't get enough of this five-ingredient recipe, which includes strawberries and maple syrup for a sweet treat.
---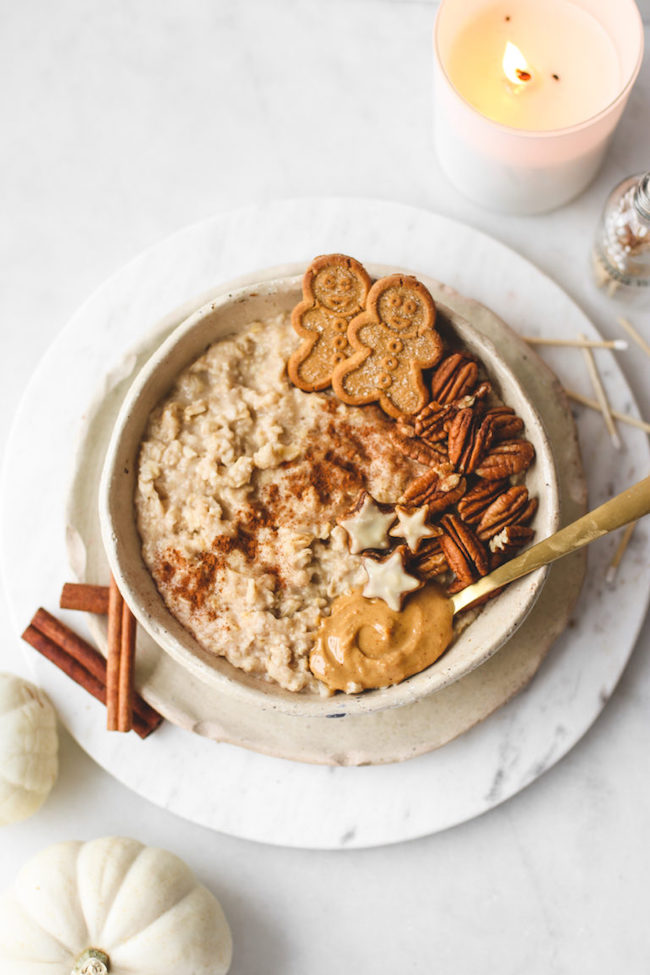 Nothing says the holidays like gingerbread! Instead of reaching for cookies, reach for this spicy oatmeal.
---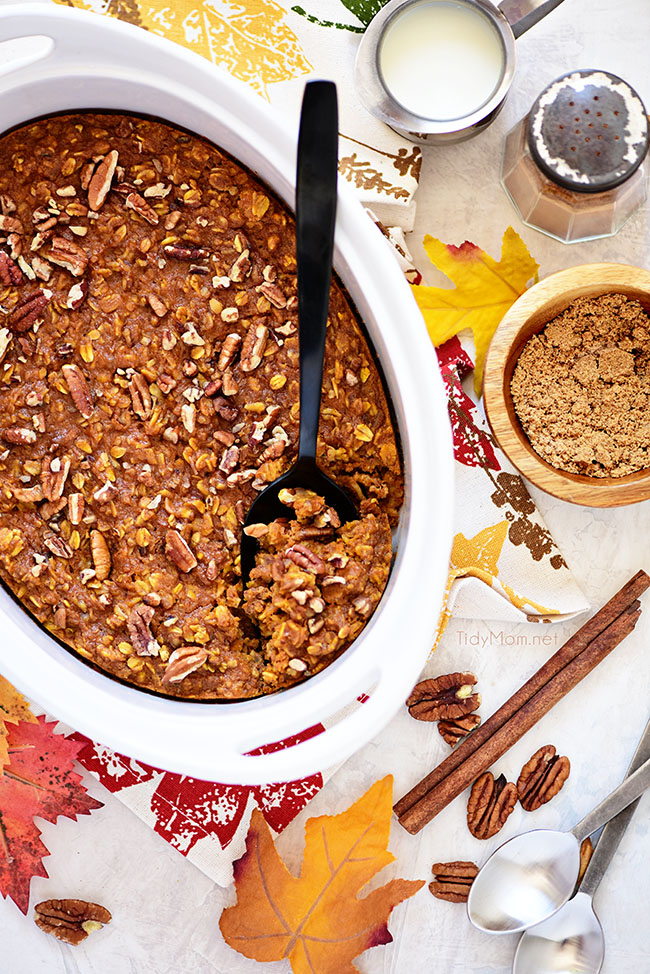 If you love pumpkin pie, you'll love this healthier take on the classic dessert.
---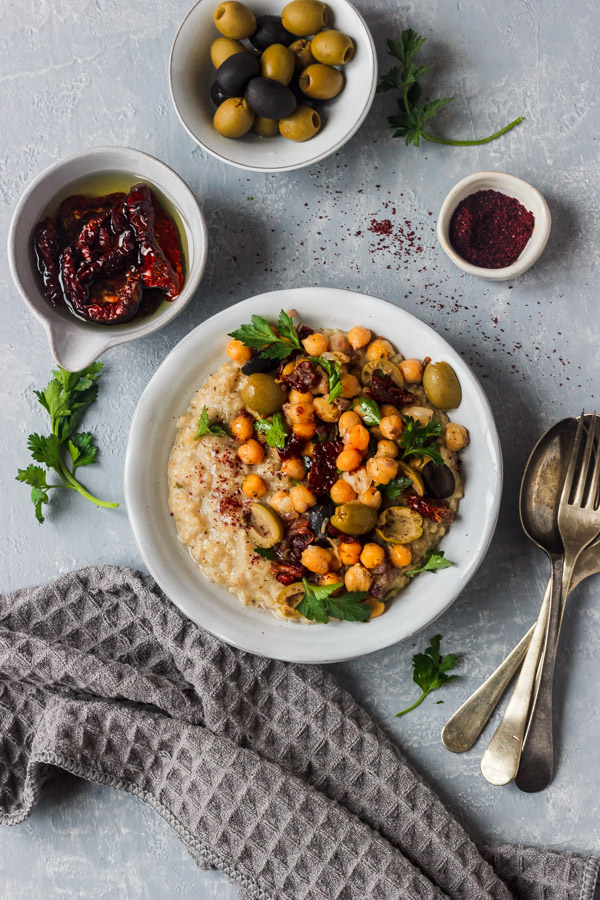 We normally associate oatmeal with sweet flavors, but this recipe uses sun-dried tomatoes and chickpeas for a delicious Mediterranean meal.
---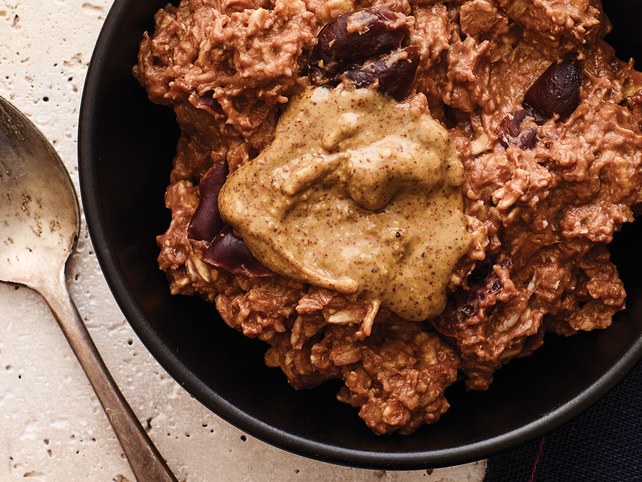 Made with egg white and almond butter, this recipe is full of protein and is a great dish to eat after a workout.
---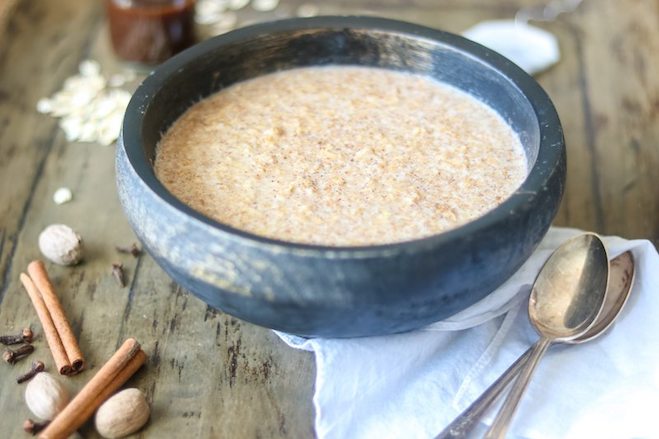 It's one of our favorite winter drinks transformed into a tasty breakfast.
---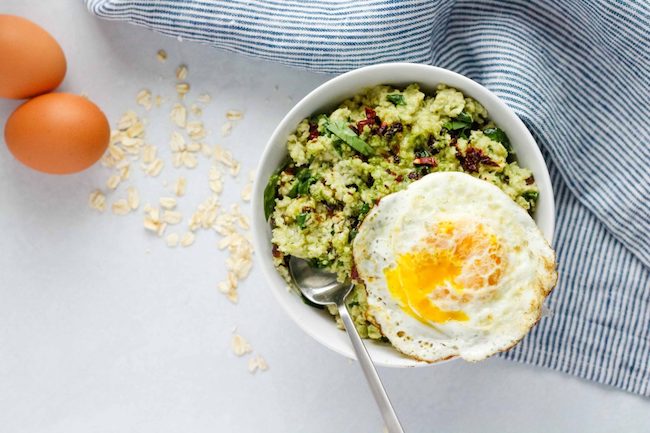 This recipe calls for pesto, eggs, and spinach, making it a great meal for lunch or dinner.
---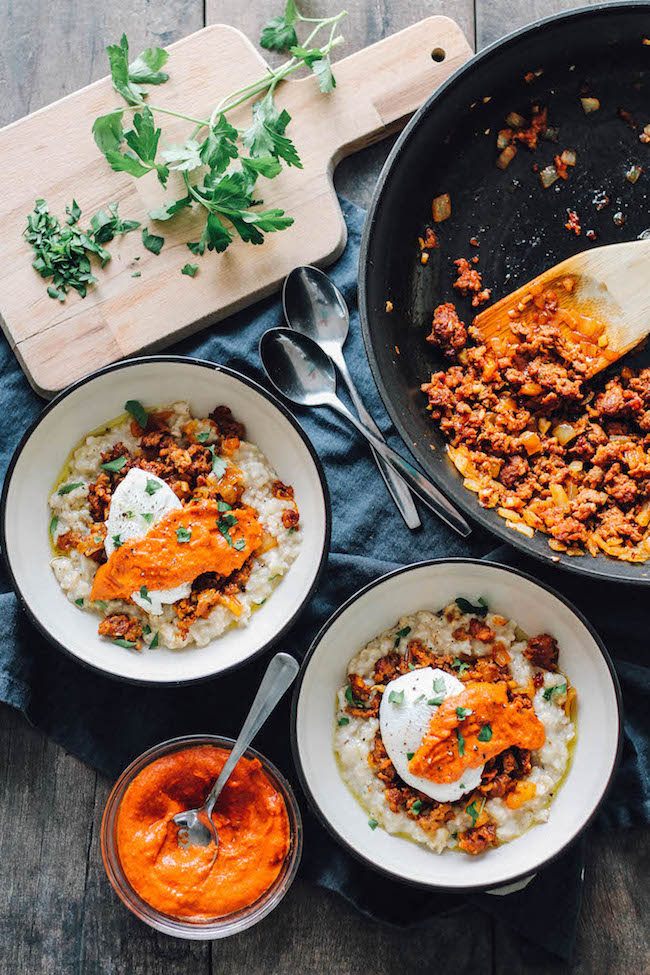 With ingredients like chorizo, peppers, and a pinch of cayenne, you'll be warmed up in no time.
---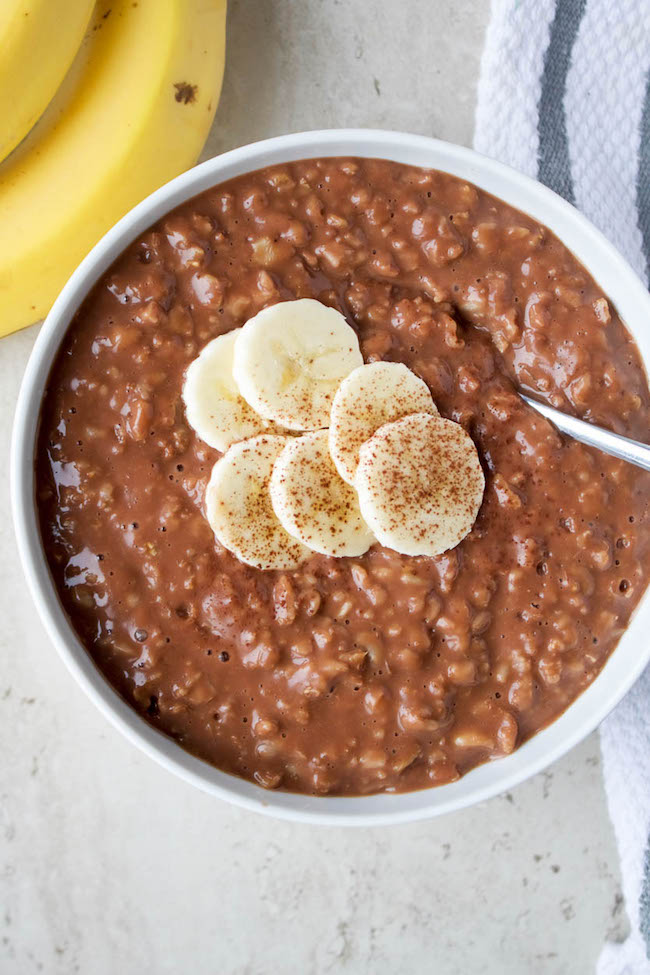 What goes better than chocolate and bananas? Just wait until you try that combo with oatmeal!
---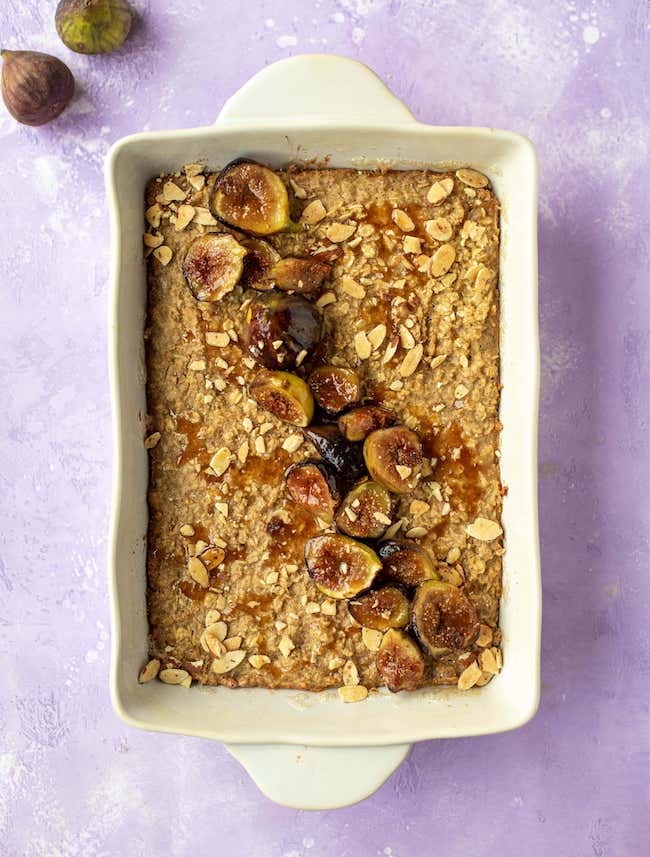 If you want breakfast for dessert, this baked oatmeal topped with figs is your best bet.