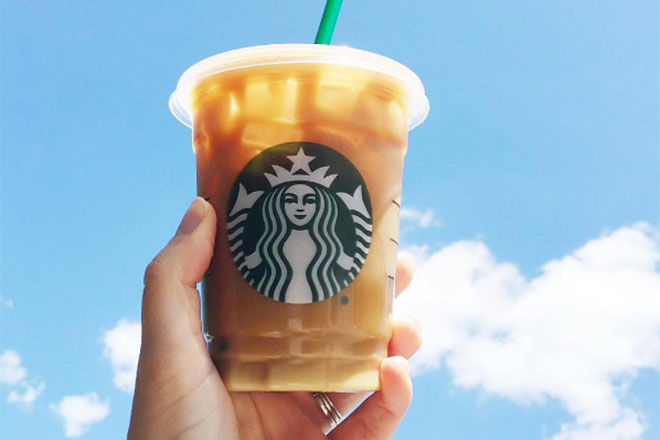 @o.r.a.n.e
The wait is over!
Loyal Starbucks fans have a chance to win "Starbucks for Life" this summer (coffee lovers used to have to wait until the holiday season). Woohoo!
Starbucks decided to ease the anticipation and offer amazing prizes including Starbucks for Life, Starbucks for a Year, Starbucks for a Month, Starbucks for a Week, and millions of Bonus Stars.
From August 2 to September 12, Starbucks customers can earn a game play when they make a purchase using their Starbucks card or the Starbucks App in participating stores. Members can log in to redeem their game plays by visiting starbucksforlife.com (it's starbucksforlife.ca for the Canadian coffee lovers).
Customers can earn game plays with up to two transactions per day and they will also have the opportunity to get an extra two plays when they spend $10 or more, which equals four plays per day. How can you not win at this point?
Seven lucky customers will win the Starbucks for Life prize, 30 will win Starbucks for a Year, 150 will win Starbucks for a Month, and 550 will win Starbucks for a Week.
Good luck!
xx, The FabFitFun Team