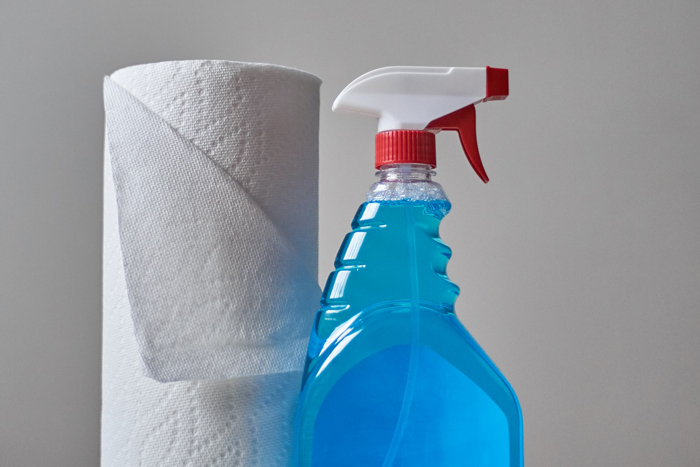 Feature Image by Crystal de Passillé-Chabot
Out with the old and in with the new seems necessary now more than ever. We're looking forward to getting our spring cleaning done and having a fresh focus for the rest of the year! Thankfully, we have TikTok to supply us with a bevy of helpful resources to help us tackle our cleaning.
Simple Shower Clean
We love this tip because it basically means never having to deep clean our shower again.
---
Nix Sink Stink
Sink care can be intimidating but this is a super simple way to keep your sink and drain fresh.
---
Organizing Your Closet
This three-step system takes all the headache out of getting rid of items taking up space in your closet.
---
Cord Control
Until every device we have is cordless, we're going to live by this method.
---
Mirror Cleaning Hack
This hack keeps your mirror spotless and fog-free.
---
Cleaning Your Washing Machine
If your clothes are still coming out of the wash a little funky, you need to try this.
---
Fresh Flush
Treat your toilet to a little TLC with this easy and inexpensive tip.
---
Washing Water Bottles
We are guilty of not washing our water bottles as often as we should. Even if they don't look dirty, you should clean them regularly to prevent build-up.
Do you have any cleaning hacks you swear by? Let us know in the comments below!
xx, The FabFitFun Team