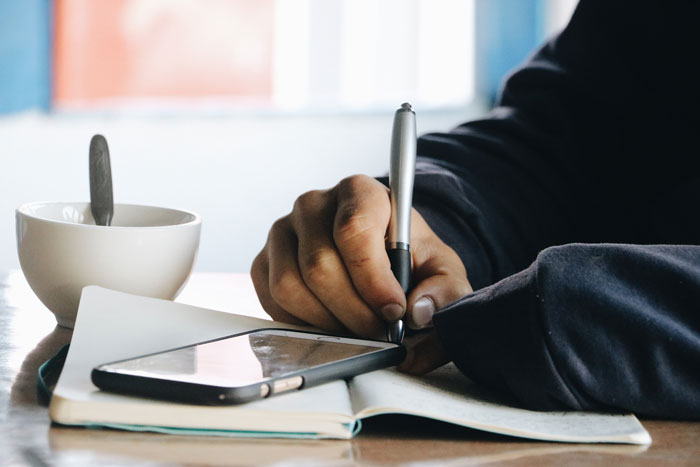 With an increasingly open and inclusive culture surrounding mental illness, there has been an influx of mental health resources as well, including apps. Thanks to technology, you can have access to guided meditation exercises, licensed therapists, and more right at your fingertips.
Here are 10 apps to help you stay on top of your mental health.
Calm
As the number one meditation and sleep app, Calm offers meditation techniques, exercises, and bedtime stories to help you manage stress and anxiety.
Headspace
Mindfulness has proven to be an effective tool in combating anxiety, depression, and insomnia. You can learn mindfulness, reduce stress, get better sleep, and improve concentration through the app's guided meditation practices.
Talkspace
Talkspace cuts the cost and time of finding a licensed therapist, and, instead, it brings therapy to you. Fill out the assessment, find your therapist match, choose your plan, and start messaging your therapist immediately.
Pacifica
Reduce stress and feel happier with Pacifica, the number one app for anxiety and depression. Rooted in cognitive behavioral therapy techniques, the app provides tools for meditation, mindfulness, relaxation, and mood tracking.
Anxiety Relief Hypnosis App
Anxiety can affect work, sleep, and your relationships. This app provides 30-minute audio sessions to combat anxiety through hypnosis. Listen to these daily sessions to change your mindset and avoid anxiety.
Daylio
This mood tracking app helps you keep a record of your mood without writing down a single line. Keep a free, private diary and view personal statistics. Select a mood and your daily activities to discover hidden patterns in your behaviors and create healthy habits.
Moodpath
Moodpath is uour new mental health companion. It screens your mood by asking a series of questions on a daily basis, and after two weeks, you receive an electronic doctor's letter with your assessment. The app also offers more than 150 psychological exercises to strengthen your mental health.
7 Cups
This online therapy and counseling app offers free, anonymous text chats with professional therapists. Whether you're dealing with loss, anxiety, loneliness, or depression, you can find instant support in this online community.
ThinkUp
ThinkUp is a go-to for positive affirmations, motivation, and self-esteem. Select your affirmations, record it in your own voice, add your favorite music, and listen to it at your leisure. Recording affirmations in your own voice make them 10 times more effective in helping you reach your goals.
Stigma
This mood tracker and journal app allows you to track and reflect on your daily mood as you keep an eye on your well-being. Use the app to journal what's going on in your head, keep track of your mood, and build your network with support groups.
xx, The FabFitFun Team