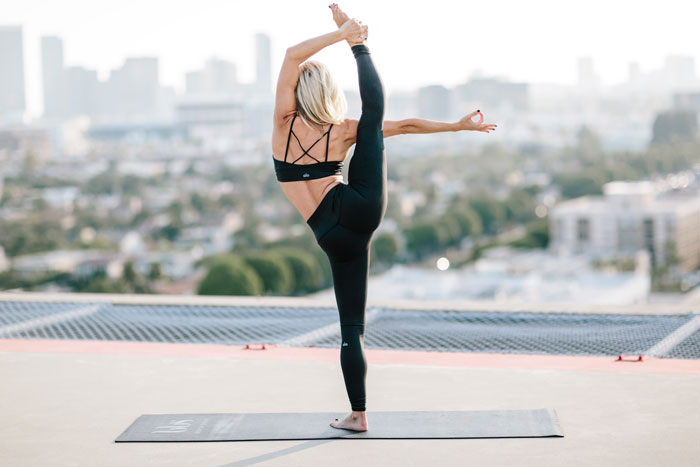 Working out can feel like such a drag (and don't even get us started on dealing with workout injuries), so skip that same ol' routine at the gym and try working out with Body by Simone instead.
Founder Simone De La Rue created the revolutionary exercise technique to safeguard your body against injuries through a unique combination of dance, interval training, and toning exercises. The result? Long, lean muscles sans common workout injuries. The full-body method is carefully designed to activate every muscle in the body while keeping your mind stimulated (it's no wonder she has long-time, loyal followers!).
Guess what? You can try some of Simone's workouts on FabFitFunTV now (if you're not a member yet, sign up today). From a core-tightening routine to the best moves for killer arms, you'll find a workout to target all of your muscles (minimal equipment needed!).
Check out what the fitness guru had to say about how she built her fitness empire, her role in the film Gravity starring Sandra Bullock and George Clooney, and why you should incorporate the Body by Simone method into your workouts stat.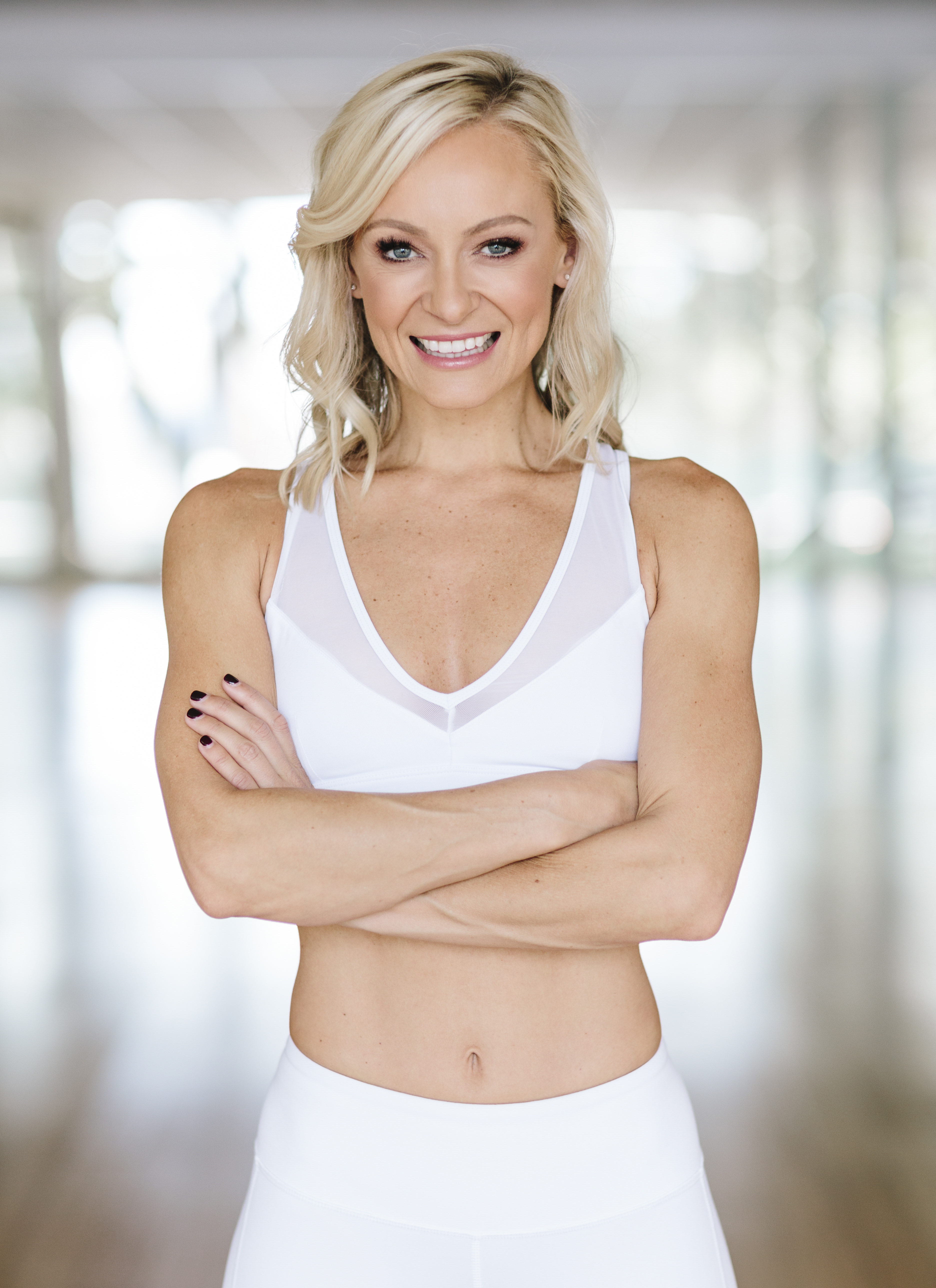 How did you first discover your love for fitness and health?
I got into personal training by pure accident. I'd retired as a professional dancer and began working with an actress to help prepare her for her dance role. Her body transformed so dramatically, and I quickly found that I was really passionate about helping other people transform their bodies.
What makes your workout method unique?
BBS workouts are unique and effective because they get your heart rate up, torch calories, and tone your entire body, all while having fun! People love BBS because no class is ever the same. BBS classes are a unique combination of dance routines, interval training, and toning exercises.
What are people most surprised about when they first try your workout?
How fun the classes are for people with any level of dance experience. When you come to one of my classes, I always say it's not about doing the dances correctly — we're not auditioning you for the Rockettes, we're just getting your heart rate up and having fun. I ask that clients leave [their] ego at the door. We create a loving environment, and people don't feel intimidated, and that's really important in fitness.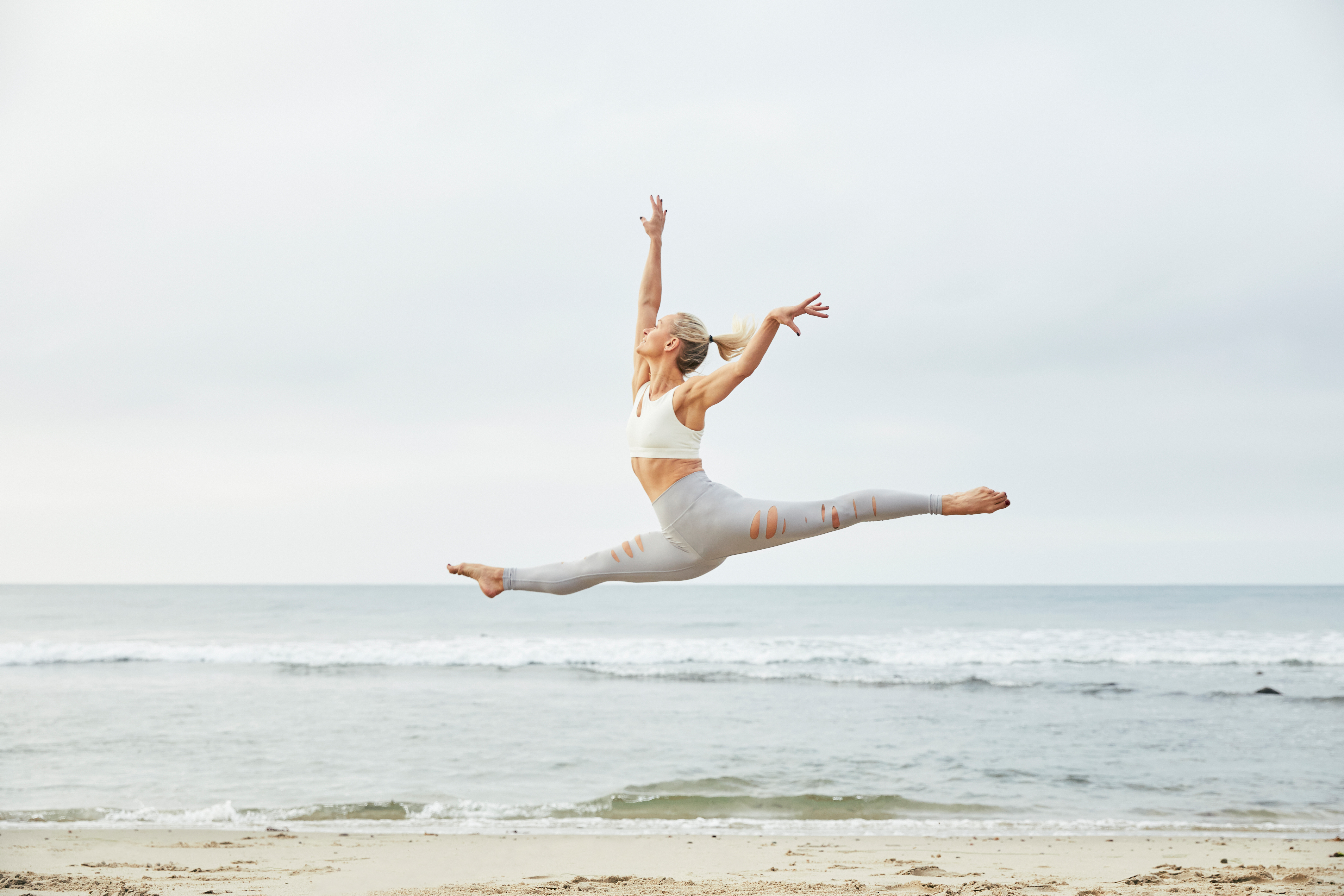 Any client success stories?
Working with Sandra Bullock, getting her ready to film Gravity, was an amazing experience. She and I worked together for a long time, and when I saw the movie, I was really proud of that moment. She looked absolutely incredible! It was a "pinch me" moment.
How do you motivate yourself to work out when you're not in the mood?
I love working towards a goal. I always say to everyone — whether they're going to film a movie or a TV show, or if they have a wedding or reunion — it's always nice to have a goal to work towards because it helps motivate you.
What are four reasons why FFFTV members should try your workout?
1. There's no judgment — just positive energy and a loving environment.
2. The classes are joyous, invigorating and inspiring.
3. BBS classes burn up to 800 calories with both cardio and toning sections.
4. Dance teaches you discipline, dedication, and [instills] a drive to always improve and be your best, which [is] then reflected in everything you do in your daily life.
xx, The FabFitFun Team