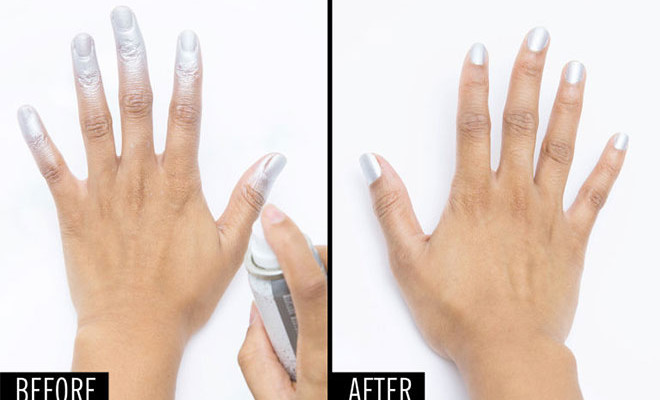 Photo courtesy of Cosmopolitan
You're skeptical, we get it.
It sounds too good to be true, but some Cosmopolitan editors tried China Glaze's new spray laquer and it looks to be pretty legit. The process is somewhat similar to your normal mani routine:
1. Apply your base coat, then wait to dry.
2. Spray on the polish of choice, then wait to dry.
3. Apply your top coat, then wait to dry.
4. Wash the polish off your skin with soap and water.
Easy squeezy, right? Honestly, it would be awesome to have an instant mani when you're in a bind, plus not having to worry about getting polish on our skin is kind of amazing. Check out the Cosmopolitan video and let us know what you think in the comments below!
xx, The FabFitFun Team