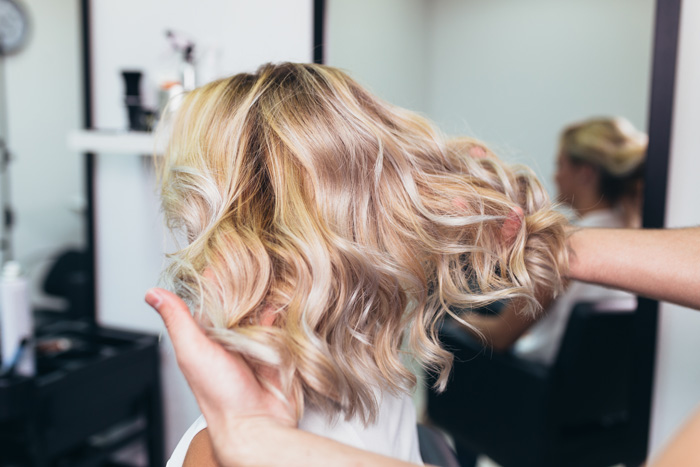 Despite our best efforts, we always seem to wait a little too long before getting into our hairstylist's chair. We know the standard rule is to get a cut about every six weeks, but does that actually give tresses their best look?
We called our experts to find out just how long we can go without a trim and if there are general rules to follow. Find out what they had to say below.
Short hair
Growth starts to alter the shape and style of short hair. "So most short styles need to be cut about every four weeks, especially those who have a sleek pixie cut," explains Ashley Streicher of Garnier Consulting Celebrity Hair.
Thin hair
Thin hair can make you sigh midday when you see lifeless, limp strands. But with the right haircut, it can appear thick and full. Streicher notes, "due to its slower hair growth, thin hair should be cut every eight weeks."
Damaged hair
Unfortunately, there is no quick trick to repair overly processed or treated hair. Instead, it's important to get it cut once a month and work on restoring vitamins and nutrients to the hair. Matrix artistic director Nick Stenson insists "that during salon visits, you ask for a Biolage fresh recipe, which will work to repair and prevent future damage."
Split ends
No one wants split ends, but the truth is some locks are just prone to fraying and looking stringy. "If you are seeing a lot of split ends, head to your salon and request a dusting, which is a quarter-inch trim," shares Sarah Potempa, celebrity hairstylist and founder of The Beachwaver Co. She recommends going in for this service every four weeks.
Virgin hair
If your hair has never been colored or exposed to constant hot tools, you can wait about three weeks to get a haircut because the hair is in a healthy state. "Adding a moisturizing product to your routine can help control natural oils and luster," explains Potempa.
Thick hair
Thick hair should be taken care of just like your skin — hydrating masks and days without exposure to tools and excessive heat. If you do that, hair that's thick and full-bodied can be cut "every eight to ten weeks to maintain its health," says Stenson.
Long hair
To achieve long and thriving locks, Potempa recommends, "a half-inch trim every three months. This will help it steadily grow."
xx, The FabFitFun Team