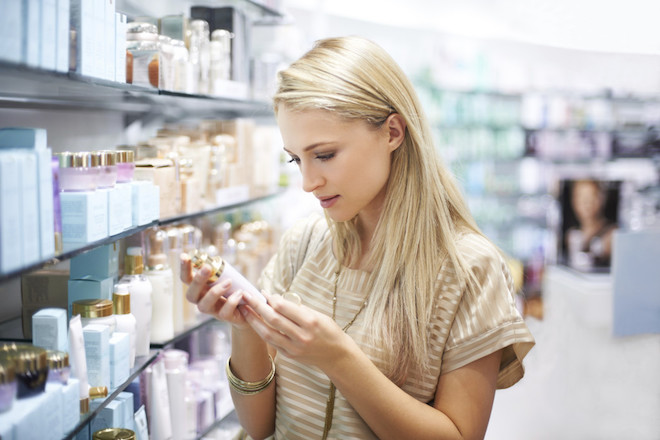 When browsing through your favorite drugstore, you've probably noticed a few of these products on the shelves. But given their low sticker price, do they really work? We tapped Dr. Rebecca Kazin of the Washington Institute of Dermaatologic Laser Surgery and Johns Hopkins Department of Dermatology to give us some serious insight.
As it turns out, many drugstore brands actually contain the same ingredients as some of our favorite luxe skincare products. So next time you're picking up essentials, be sure to check out these five dermatoligist-approved products. Your skin and wallet will thank you!
Aquaphor Healing Ointment Advanced Therapy, $4.58
"My favorite product for my daughters' dry cracked lips and hands is Aquaphor," says Dr. Kazin. "I slather them in it after every bath or shower in the winter months. It's inexpensive and it works. It's the best hydration for eczema prone lips, hands, feet."
---
La-Roche Posay Anthelios 50 Mineral Ultra Light Sunscreen Fluid, $33.50
Try this product once and you'll know exactly why it's a must-have. It's super light, glides on smoothly, and doesn't feel sticky like a lot of sunscreen products on the market. Dr. Kazin also shared that it's a great product for Rosacea-prone skin or if you are experiencing breakouts.
---
Neutrogena Rapid Clear Treatment Pads, $7.21
These handy pads are a favorite of Dr. Kazin's because of the fact that they're easy to use and are "effective and non-irritating for sensitive skin." In addition, they're also awesome for use when traveling. Throw them in your bag and keep your skin clean and healthy while on the go.
---
Cetaphil Gentle Skin Cleanser, $9.89
You've most likely heard everyone from your dermatologist to your neighbor rave about this drugstore cleanser. And there are many reasons why it's a cult-favorite. "This gentle non-drying cleanser is good for all skin types," she notes. "It's a go-to when recommending something super gentle that won't irritate patients' skin."
---
Eucerin Skin Calming Daily Moisturizing Creme, $9.49
Got fussy skin? Grab a tube of this calming creme from Eucerin and you'll never look back. Dr. Kazin notes that it's "super rich, effective, and inexpensive," plus it's "a great remedy for winter itch on the body." It's fragrance-free and lightweight, making it a good moisturizer option all year long.
xx, The FabFitFun Team