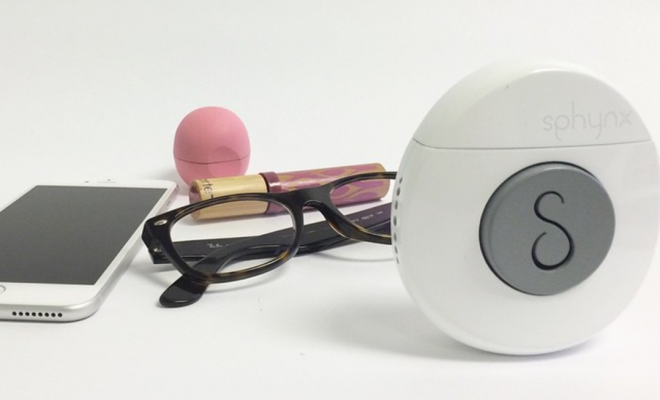 @shopsphynx
You rush home from work to get ready for a party, throw on that LBD, and then it hits you — you forgot to shave your legs. We've all been there.
That's why we've got our hands (or legs, rather) all over the Sphynx 3-in-1 Anywhere Razor. The device started in 2014 as the brainchild of Leila Kashani. After creating a Kickstarter campaign, Leila was able to bring her project to life, and take shaving out of the shower.
Here's how it works: The small disc has four compartments which you can easily switch through. The compartments contain a refillable spray bottle to wet the area you need to shave, a Shea butter-based moisturizing bar to lubricate the area, a razor blade to shave off those pesky hairs, and a second razor blade for when the first one gets dull.
This convenient razor kit is compact, sleek, and you can literally use it to shave anywhere. Pack it in your carry-on, gym bag, purse, and even in your car to ensure you'll never miss shaving a spot again.
Talk about shaving the day! What do you think of this little kit?
xx, The FabFitFun Team