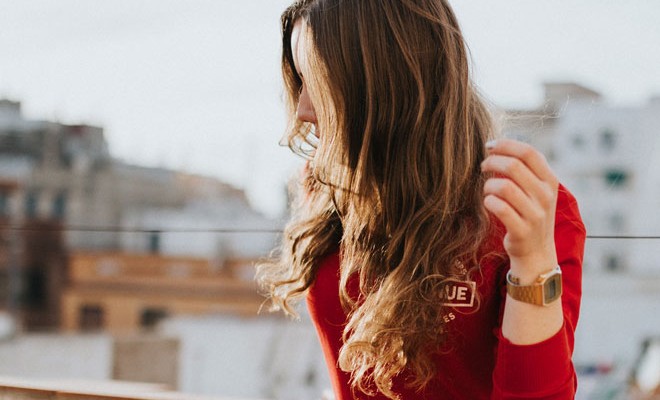 Oh, dry shampoo…what would we do without you? Surely, our day two and three hair wouldn't look nearly as good without it.
But before you stock up on your usual oil-absorbing powder or spray, you'll be surprised to learn there's a different kind of dry shampoo product on the horizon that's worth trying.
Nunzio Saviano, one of New York's top hair stylists, is launching his latest innovation: Dry Shampoo Blotting Sheets. They essentially work the same way as your traditional oil-blotting sheets, but are specifically designed to give volume and lift to your hair (as you would expect from dry shampoo).
"A lot of my clients love the idea of dry shampoo but are turned off by the dull, heavy feel of traditional spray products. My sheets deliver the results clients are looking for without the negative side effects." — Nunzio Saviano
The oil-absorbent rice papers are infused with a transparent powder that absorbs oil from your hair without the chalky residue. Not only that, the travel-friendly packets can be slipped into your purse for easy touch-ups throughout the day.
The Dry Shampoo Blotting Sheets are $24 a pack and contain 50 blotting sheets. They're set to officially drop in September on nunziosaviano.com…so be on the lookout!
xx, The FabFitFun Team