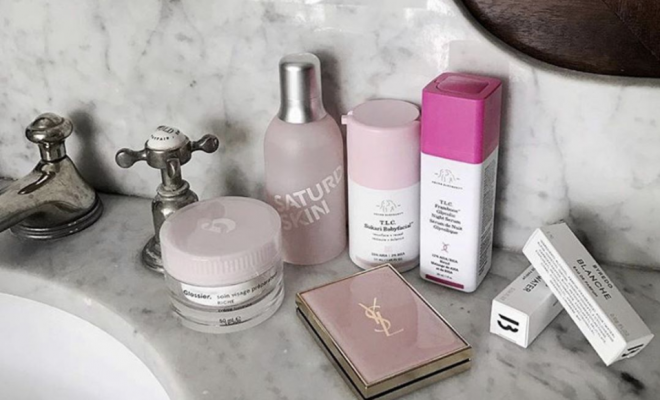 @mariagiannetos
Acne, for many of us, comes during our teen years, then eventually disappears as we reach adulthood…or so we thought. Hormonal acne, stress pimples, and cystic zits can get the best of anyone at any age — acne doesn't discriminate!
Sometimes an intensive skin care regime is the best way to go in order for your skin to maintain proper balance and strength. All of the products mentioned below are fabulous for retexturing damaged skin and preventing future breakouts from occurring.
But don't forget to be extra diligent about SPF when using these types of serums, as many acids and retinals increase your skin's susceptibility to sun damage — which is also why many of these serums are recommended for night use only.

Drunk Elephant T.L.C. Framboos Glycolic Night Serum $90
Broken skin and clogged pores don't stand a chance against this amazing glycolic serum, as the AHAs work magic to heal and treat damaged skin. It's formulated to smooth the appearance of texture, uneven skin surfaces, and keep breakouts from constantly appearing on your face. A miracle product for those who deal with pesky skin issues.
---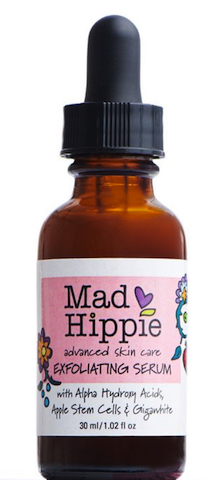 Mad Hippie Exfoliating Serum $34.99
This is a fabulous product for anyone dealing with active breakouts and dark marks left on the skin from past blemishes. Lactic and glycolic acid work to exfoliate the skin to help cell turnover while gigawhite helps to brighten the complexion and lighten dark spots. We love waking up with glowing skin in the morning after applying this heavenly serum!
---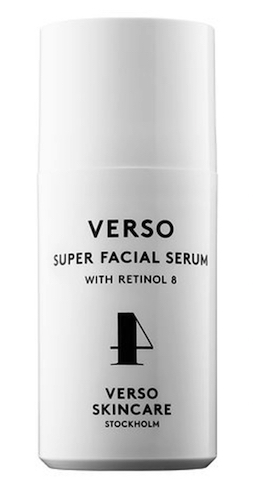 Verso Skincare Super Facial Serum $120
The high dosage of retinol brings a plethora of healing vitamin A, which immediately works to calm irritated skin and stimulate collagen production. By strengthening the structure of your skin, this serum will also enhance your skin's ability to bounce back from severe breakouts that usually cause textured and inflamed skin.
---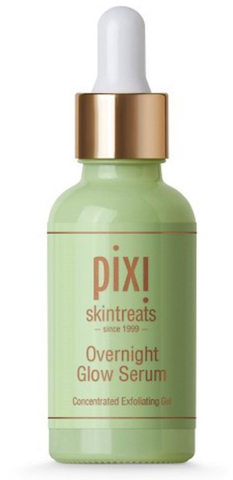 Pixi Overnight Glow Serum Concentrated Exfoliating Gel $24
Serums like the Pixi Overnight Glow are especially important to have in rotation for your skin to remain bright, even, and luminous. You'll definitely get a bang for your buck with this product, since it does a phenomenal job at keeping the skin properly hydrated while eliminating chances of oil overproduction, which usually leads to major breakouts.
---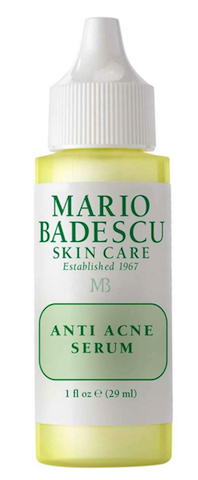 Mario Badescu Anti Acne Serum $20
This serum literally says it all, but this product is not all talk. The anti-acne serum is salicylic acid based, so it's constantly working to dissolve dead skin cells all while keeping your oil production in check. The treatment comes in handy whenever skin feels susceptible to a massive blemish, as it stops the acne right in its tracks!
---

Arcona Brightening Drops $44
Acne scarring can make anyone feel insecure and defeated, but discoloration from acne marks can be healed with the right products — one of them being the Arcona Brightening Drops. This product is formulated with botanical skin brighteners that directly target hyperpigmentation, and with consistent use, you'll notice a significant difference in your skin's complexion for the better.
---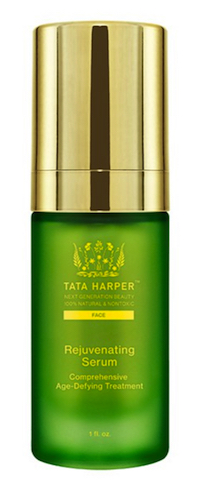 Tata Harper Rejuvenating Serum $98
This serum is most famous for its anti-aging properties, but when we also incorporate this serum on days we're not using an acid-based serum, our skin remains balanced and nourished. The vitamins and antioxidants keep your skin physically stronger due to the high quality nutritional ingredients. We typically wear this serum for day use and one of the others mentioned above for nighttime use.
xx, The FabFitFun Team