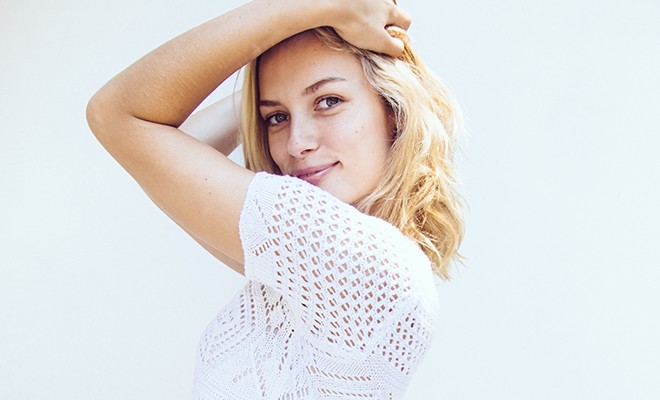 You're pretty amazing and it's time you realized it. If you're looking for a little pick-me-up, we've got four easy ways you can give yourself a much needed confidence boost (because you totally deserve it).
Dance Like No One Is Watching
It sounds silly, but it's exactly what you need. When you let loose and do what you want to do because no one is watching, it feels good. And when you feel good inside, it exudes outside.
Set Reminders for Yourself
You're smart. You're capable. Your brow game is strong. Set reminders on your phone throughout the day so you never forget just how awesome you are.
Wear Your Favorite Outfit
Do you ever notice that when you're wearing a pair of your favorite heels,your attitude just changes? You feel sexier, more confident, like you're going to take over the world. The same applies to your entire outfit. Before going to bed, pick out your wardrobe for the next day. Not only does it save you time in the morning, but it'll give you that extra boost of confidence throughout the day.
Write Down All the Times You Kicked Butt
Whether it was that one time in fifth grade when you beat little Bobby Jones at handball, or when you killed it on your last marketing report — write it all down. Make a list of 10 times you kicked butt and pull it out when you need some inspiration.
xx, The FabFitFun Team
P.S. Psst! Have you signed up for the #FabFitFun box yet? Don't miss out on $200+ in amazing beauty, fitness, fashion, and lifestyle products every season. Join today!
To get the most out of your box products, make sure to check out the Insider page.