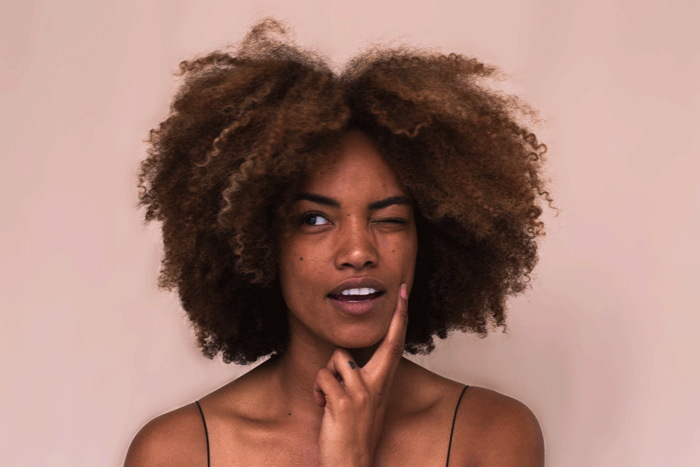 Wellness- and eco-minded beauty trends — like reef-safe sunscreens and clean beauty — are growing in popularity. This is due to a lack of safety regulations in the beauty industry. "A product can go straight from manufacturing to store shelves without any type of approval or mandatory testing," explains Dr. Morgan Rabach, board-certified dermatologist and co-founder of LM Medical. As she explains, the Food and Drug Administration, or FDA, regulates advertising and claims on product packaging but not the ingredients inside.
Furthermore, terms like "non-toxic" and "natural" fall outside of the agency's scope. This results in misleading labels, which is referred to as "greenwashing." Many ingredients found in our skin care, cosmetics, and personal care products are responsible for troubling symptoms that range from skin irritations and allergies to hormonal disruption and even cancer.
To help you navigate the confusing world of endocrine disrupters, carcinogens, and irritants in beauty, eight dermatologists reveal the skin care ingredients you should steer clear of.
Parabens
Methylparaben, propylparaben, isopropyl paraben, and isobutylparaben are a class of preservatives that wreak serious havoc on our health. In addition to mimicking estrogen and disrupting our delicate hormonal balance, these endocrine-disrupters have also been linked to breast cancer. "A recent study found concentrations of parabens, specifically methylparaben, in human breast tumors," Rabach warns. "Another small study found [that] 99% of all cancerous tumors contained parabens."
Formaldehyde-releasing preservatives
Preservatives are added to skin care formulas to prevent bacteria growth, but many release formaldehyde, which is both carcinogenic and a skin irritant. Amy S. Ross of Palm Harbor Dermatology notes that many preservatives fall into this class, but lists the following to be sure to avoid: Formaldehyde, quaternium-15, dimethyl-dimethyl (DMDM) hydantoin, imidazolidinyl urea, Diazolidinyl urea, and hydroxymethylglycinate.
Pure essential oils
"Use caution when it comes to pure essential oils,"Dr. Hadley King, New York-based dermatologist. "Some essential oils, like rose and lavender, contain compounds like geraniol that are common causes of contact dermatitis." Noting that 1 to 2% of the population will be sensitized to these ingredients, she recommends seeking out essential oil extracts within antioxidant-rich carrier oils to avoid problematic skin reactions. Two other extracts, limonene and linalool, also risk sensitizing the skin.
Sulfates in your shampoo
Dr. Iris Rubin, founder of the luxury, non-comedogenic haircare line, SEEN Haircare, notes that several ingredients found in most shampoos and conditioners can actually make your skin unhappy. Sulfates, which are responsible for the sudsing effect in shampoo, are one of the main culprits to steer clear of. "[These] harsher cleansers can dry or irritate the skin, and your hair as well," she says. Additionally, dyes, parabens, and phthalates pose additional health concerns.
Artificial fragrance and sodium lauryl sulfate (SLES)
Artificial fragrances often include carcinogens and allergens, warns Dr. Ron Moy, founder of DNA Renewal Skincare. He adds that SLES is another common ingredient to avoid, stating, "Sodium lauryl sulfate can cause [can] cause skin irritation, allergies, and worse, lead to nitrosamines, which are carcinogenic."
Avobenzone and Oxybenzone
"I prefer to stay away from chemical sunscreens such as avobenzone and oxybenzone," notes Dr. Lily Talakoub of McLean Dermatology & Skincare Center. While oxybenzone is associated with photoallergic reactions, she explains that mineral sunscreens, including titanium dioxide or zinc oxide, physically block UV-rays and provide broader UVA coverage.
Coconut oil
One of the most popular, multi-purpose beauty oils is not the cure-all it's typically made out to be. As Dr. Michelle Hure of OC Skin Lab points out, "This is one of the most comedogenic (pore-clogging) oils out there…[I]t's a horrible idea for the face." However, she assures us that it is still fabulous for use on the body and is particularly effective at sealing hydration into damp skin.
Methylisothiazolinone (MI)
The compound is often used as a preservative to curb bacterial growth in our personal care products. However, Hure points out that it is also a potent allergen. It is actually banned in certain products in Europe and has been deemed a sensitizing agent by the European Commission's Scientific Committee on Consumer Safety.
Phthalates
Dr. Sejal Shah of Smarter Skin Dermatology adds yet another class of chemicals to the list of ingredients to avoid. "They are endocrine disrupters and have been associated with birth defects in laboratory animals," she adds, noting that they are frequently hidden in our products under the term "fragrance." Two have been banned in the European Union, while acronyms such as DEHP, DiNP, BPA, and BPS are just a few of the troublesome phthalates to keep an eye out for stateside.
As always, consult your dermatologist with any specific skin care ingredient concerns.
xx, The FabFitFun Team