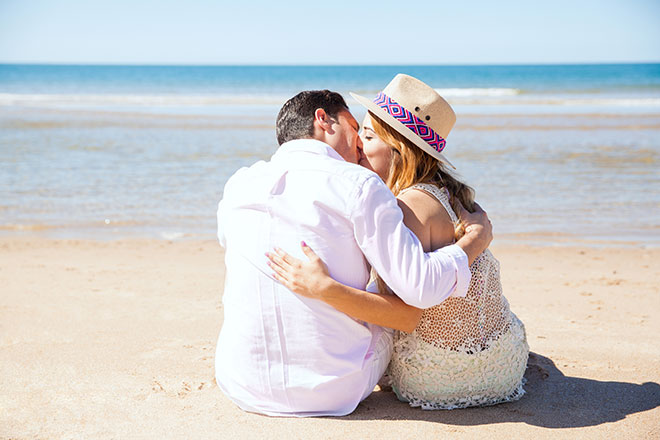 Think outside the gym. A sexy romp "between-the-sheets" can be a sweaty workout! Here's how many calories you're burning when you're getting frisky:
A Hot, Steamy Makeout Sesh
When you're lip-locking with your lover (or summer fling), you're burning up to a whopping 238 calories per half hour.
Giving Oral Sex
Performing oral sex on a partner can burn approximately 100 calories per half hour.
Getting Busy
Making love with your partner can burn approximately 144 calories per half hour. Switch positions frequently to really turn your romp into a workout
If you're going through one of those "dry spells" and need to take out your frustrations, try a "do anywhere" circuit workout from theworkoutgirl.com.
xoxo, Workout Girl
For the latest and greatest info on workouts, be sure to check out TheWorkoutGirl.com!
---
This story was written by a fab member of our Ambassador Network.