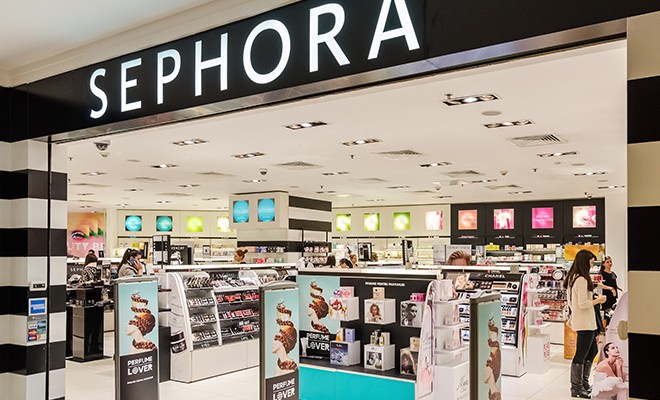 Business Wire
Beauty junkies are in for a treat because Sephora is rolling out Sephora Studios, a new chain of smaller-scale concept stores to personalize your shopping experience.
The first Sephora Studios opened last week on Newbury Street, Boston's famous high-end shopping destination, and the response has been amazing as Sephora Studios will feature a tech-savvy team and the best digital tools to optimize and customize your approach to beauty. While there aren't official dates set for future Sephora Studios openings, here's everything you need to know:
It's a physical and digital experience
The beauty tech hub integrates digital tools including Sephora + Pantone Color IQ touch screen, a digital welcome, and service menu screens for easy navigation and self-help. Not only that, all beauty advisors will be equipped with mobilized devices for quick service.
The best of the best team members
All the beauty advisors have received the highest levels of certification you can earn from Sephora and are great resources for one-on-one services including a new 75-minute Custom Makeover Plus, along with the traditional 45-minute Custom Makeovers, and 15-minute Mini Makeovers.
A new Digital Makeover Guide
Sephora's newest digital-enhanced beauty service keeps a record of your makeover experience by capturing the product, application, and look preferences. Then it's emailed to you for future reference and easy access.
Convenient delivery options
The first Sephora Studio in Boston is offering two new product delivery options including Order In Store and Same Day Pick Up. The Order In Store option allows shoppers to order through Sephora.com in store with complimentary standard shipping or reduced next day shipping while the Same Day Pick Up option allows shoppers to order on the Sephora app and pick it up on the same day at the Sephora Prudential Center.
xx, The FabFitFun Team