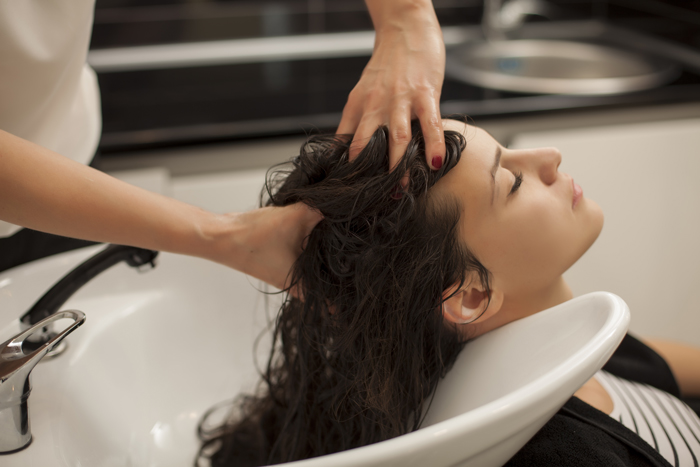 We're in the golden age of wellness and beauty where no treatment is too out there or too strange (CBD beauty products, anyone?). Well, scalp facials are one of the latest beauty regimens that everyone has been raving about (yes, a facial for your scalp) – and we're breaking down everything you need to know.
What is it?
A scalp facial is a Japanese beauty technique that's basically a treatment and massage duo. First, a mask is applied to get rid of the buildup and flakiness in your hair, and then a hair steamer is used to open the pores. After, the skin therapist gives you a scalp massage that stimulates oxygen and circulation in the scalp. The last part of the facial consists of a deep cleansing shampoo and conditioner followed by a low-light therapy treatment to stimulate healthy hair growth.
What are the benefits? 
The scalp facial is especially beneficial to those with specific scalp issues. The facial removes product and oil buildup, which helps more blood flow to your scalp, making your hair grow stronger and faster. It also makes your hair feel and look cleaner, providing you with more shiny, luscious locks.
Should you try it?
Most of us tend to ignore our scalp health, so scalp facials are worth trying at least once! If you're someone who deals with chronic scalp issues, you might want to get a scalp facial once every few months. If not, you can get it once or twice a year.
What is the cost?
Good news! Scalp facials won't totally break the bank. Depending on your location and the salon you choose to go to, a scalp facial can cost anywhere from $50 to $100.
Another beauty trend taking over? Facial cupping. Experts explain how it works.
xx, The FabFitFun Team