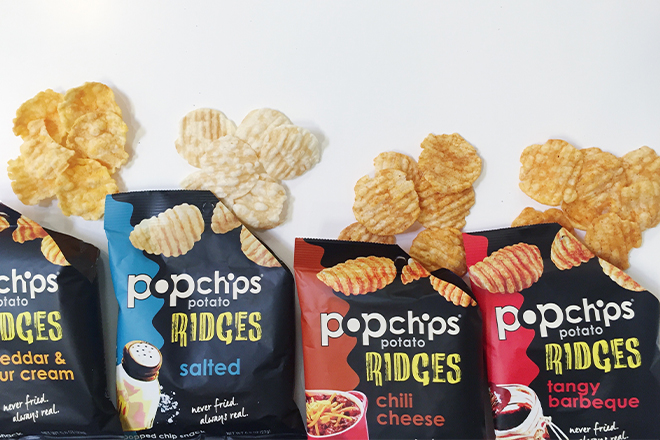 SPONSORED BY POPCHIPS
®
Who can deny the deliciousness of potato chips? They're crunchy and oh-so savory, satisfying our cravings like no other food group can.
However, every snack lover knows that not all chips are created equal. From taste to flavor variety, we're suckers for a bag (or two) of popchips® Ridges. They come in craveworthy choices like tangy barbeque and cheddar & sour cream, plus these babies have no artificial flavors or preservatives and half the fat of fried chips. So, yes — you can eat them guilt-free. #winwin
So what's your favorite popchips® flavor? And do you know what your go-to flavor says about you? Read on to learn about your chip personality.
Cheddar & Sour Cream
You're the perfect combination of comforting friend and partner in crime. You know how to keep things real and friends feel comfortable turning to you when they feel down, but you've also got a wild side that's all about indulging in life's pleasures. Your authenticity is what's especially lovable about you. It's no wonder your friends keep coming back for more.
Salted
Let's face it, you're classy and classic. You like to keep things simple and stick to what's familiar, and you're always in style. You're also incredibly loyal and dependable! It's no wonder you have so many best friends and your social calendar is constantly overflowing. But you always make time to sit back and relax with your favorite snack
Tangy Barbeque
You're energetic and the life of the party wherever you go! People may think they have you pegged from their first impression, but there's more than meets the eye with you. You're sophisticated and down to earth at the same time. You're incredibly sweet, but you can also bring some sass when needed. You keep people on their toes in the best way possible.
xx, The FabFitFun Team